UVA Football Alumni Club honors Pete Gray posthumously at halftime Saturday
By Jerry Ratcliffe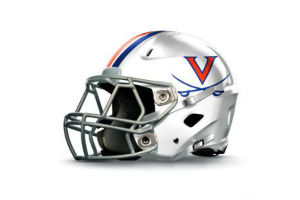 When you're a Cavalier football player, you're part of a family from the cradle to the grave, and never forgotten.
The resurgence of the Virginia Football Alumni Club is strengthening bonds from all generations and remembering, recognizing some of their finest deeds. One of the club's new initiatives is called "Hoos Making a Difference," with a former Cavalier honored at halftime of every home game. The recognition is to showcase how these designated Cavalier football players have become just as successful off the field as they were on the field.
Last week's first honoree of the season was Frank Quayle, a legendary running back from the mid-late 1960s, who has become a successful businessman in Charlottesville over the decades, and who has made an impact on the community and university.
Saturday's recipient will be honored posthumously. He may not be a name that rolls off your tongue, although he will be by the end of the day. He didn't break any football records or make any All-America teams or pose for football magazine covers.
His sacrifice went well beyond all that.
Pete Gray died in Japan in 1970 after suffering injuries sustained a week earlier during a training mission in Vietnam. He was 24 and engaged to be married, had his life set up for him after his military duty. He never made it.
Gray joined the Marines after he graduated and won the Leadership Award during his officer's training at Quantico Marine Base. He was the kind of guy the Marines were looking for, a smart guy with the brains that matched his courage.
As a lieutenant in the First Reconnaissance Battalion of the First Marine Division, he saw combat in Vietnam, leading eight long recon patrols behind enemy lines. He was posthumously awarded the Bronze Star for merits service. At the time of his death, it was revealed that he was a member of the Seven Society.
Very few know this, but the American flag that hangs from the rafters of John Paul Jones Arena, the flag we all salute before UVA basketball games, is the very flag that covered Gray's casket when he returned home from the war. It is the same flag that first hung in University Hall. The flag was a gift to UVA from Gray's mother.
Gray has an enduring legacy. An undersized defensive back, a half-miler and pole vaulter on the track team, Gray isn't remembered for his athletic prowess as much as his accomplishments off the field.
A graduate of the class of 1968, Gray was a three-year participant in varsity football and track. He was a member of the Raven Society and Omicron Delta Kappa, as well as Zeta Psi fraternity, IMP, and TILKA. He was president of the College of Arts and Sciences and chairman of the Honor Committee.
Gray was the Atlantic Coast Conference Scholar Athlete Award winner and a Rhodes Scholar nominee. He was also the Alumni Association's Distinguished Student Award.
He is remembered through the Gray Memorial Foundation, established in 1970, a scholarship in his honor. In 1987, the foundation moved to make the Gray Scholarship Award a memorial to both Gray and friend Ed Carrington, another former Cavalier football player who lost his life in a rock climbing accident. It is now the Gray-Carrington Scholarship Award.
Gray earned a football letter and was said to have played the game with "reckless abandon," the only way to play the game.
Make sure to take time to view the video and on-field presentation to Pete Gray, who paid the ultimate price, during Saturday's halftime ceremony on Military Appreciation Day.
Gray truly was a Hoo that made a difference.
"No doubt he was one of the finest undergraduate leaders in the history of the University of Virginia and we are so proud to have the opportunity to recognize our Virginia football alumni brother in this manner," said Chip Case of the Virginia Football Alumni Club.
The presentation will be delivered to Roanoke's Ted Feinour, a life-long friend of Gray and a Gray-Carrington Scholarship trustee and '67 graduate of UVA.
Support JerryRatcliffe.com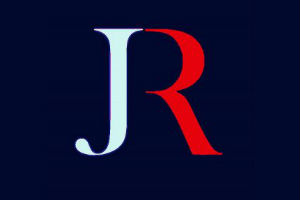 Make a one-time or recurring gift to support JerryRatcliffe.com online below. Your gift is not tax-deductible. Thank you for your support of JerryRatcliffe.com and the "Jerry Ratcliffe Show" podcast!