UVA Football goes back to Atlanta to get commitment from inside linebacker
By Jerry Ratcliffe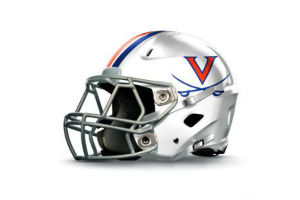 Kelly Poppinga has been looking for a future inside linebacker for Virginia's defense, so why not go back to the same place he found starting inside 'backer Nick Jackson.
Must be something in the water down at Lovett School in Atlanta, Ga., which produced Jackson and now 3-star inside linebaker Stevie Bracey, a 6-foot-2, 215-pounder. Bracey announced on his Twitter account Sunday that he had committed to UVA.
"With all the crazy things that have happened over the past year (including political chaos, social injustrice, and a global pandemis), this incredible opportunity is all God's doing," Bracey wrote. "Thank you to all family, friends and coaches who have helped me get here.
"To my mom, dady and brother, thank you for staying by my side through the early mornings, late nights and struggles that come with the game of football. I am forever grateful for you guys. Lastly, I'd like to thank Coach Pop and Coach Mendenhall as well as the entire UVA football staff i helping me through the recruiting process. With that being said, I am excited to announce my commitment to the University of Virginia."
Bracey, who is UVA's fourth commitment to the Class of 2022, chose the Cavaliers over 15 other offers including: Indiana, Minnesota, Central Florida, South Florida, Syracuse, Tulane, Liberty, Army, Buffalo, Coastal Carolina and others.
For his junior year, Bracey posted 81 tackles, 12.5 tackles for loss and two sacks. As a tight end, he had 14 receptions for 196 yards and three touchdowns. He is also a long snapper.
Jackson, played linebacker and wide receiver at Lovett School and made 95 tackles, 10 tackles for loss and 2.5 sacks as a senior, and was a three-star recruit by all the major recruiting services. He was a starter for UVA at inside linebacker last season as a sophomore.