UVA Hoops honing in on 4-Star Traudt; extends offers to Sensabaugh, Foster
By Jerry Ratcliffe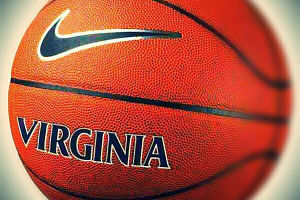 Isaac Traudt has probably seen Virginia basketball coaches Tony Bennett and Kyle Getter more than his own family over the past several weeks as the Cavaliers staff has followed the 4-star recruit around the country on the AAU circuit.
The latest encounter was a few days ago outside Dallas when Traudt's Nebraska Supreme team competed in an event sponsored by Under Armour.
Traudt, who grew up outside Lincoln, Neb., has clearly been Virginia's top recruiting priority since another Isaac – Isaac McKneely – committed to the Cavaliers earlier this year. The two have grown to become friends, and Bennett believes how nice it would be to have them as teammates.
Traudt is a 6-foot-9 shooting guard, who can play point guard or small forward as well. He is a superb spot-up 3-poiner shooter, ranked No. 54 overall in the 247Sports top 150. Bennett certainly considers him much higher.
Last month, Traudt took four official visits to get a closer look at the schools he has been most interested in: Virginia, North Carolina, Michigan State and Nebraska. Texas offered him this week and Gonzaga has been trailing him along the circuit but has not yet made an offer.
During the Texas event, Traudt spoke with a representative of 247Sports and said that he and McKneely talk quite a bit.
"[McKneely] was on my official visit with me, so we got to hang out and he is a really nice person," Traudt said. "He would be fun to have as a teammate."
He also likes Virginia's campus, but what stood out the most to him on his visit to Charlottesville was UVA's coaching staff.
"Tony Bennett and Kyle Getter are always at all my games, which really means a lot," Traudt said.
Getter replaced Brad Soderberg on the coaching staff. Soderberg is now director of recruiting and player development (see a related podcast to Getter talking about his new role in our podcast archives). Getter had been in that position but moved up to assistant coach after Soderberg wanted to switch after five years as an assistant coach.
Traudt said the No. 1 factor in choosing a school will be his relationship with the head coach, and it is clear that he has an ideal relationship with UVA's Bennett. He will also consider relationships with the current players in the program and the rest of the coaching staff.
His decision is expected to come in either September or October. He is a member of the Class of 2022 recruits.
Getter and Bennett are now in Indianapolis watching Traudt play.
Meanwhile, UVA basketball has extended two new offers to players: Brice "babysensa" Sensabaugh, a 6-6 wing from Orlando, Fla. Sensabaugh also has offers from Virginia Tech, Indiana, Florida, Cincinnati, Mississippi and others; and to 6-5 point guard Caleb Foster (both Class of 2023). Foster plays for legendary coach Steve Smith at Oak Hill Academy in southwest Virginia. He has been offered by South Carolina, UNC Charlotte, Georgia, Texas Tech, Stanford, NC State, Louisville, Memphis, Illinois, Tennessee, Auburn and others. Foster is ranked No. 17 on ESPN's top 25 sophomores in the nation.
Support JerryRatcliffe.com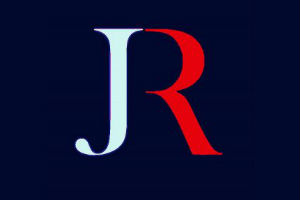 Make a one-time or recurring gift to support JerryRatcliffe.com online below. Your gift is not tax-deductible. Thank you for your support of JerryRatcliffe.com and the "Jerry Ratcliffe Show" podcast!