UVA Hoops Notebook — Guy: 'I Work My Ass Off'
By Jerry Ratcliffe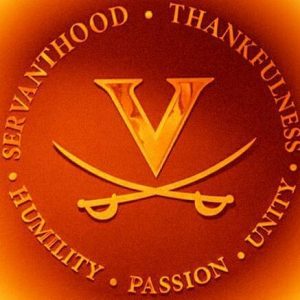 Former UVA guard Kyle Guy, projected to be a second-round choice in next month's NBA Draft, was very active during the first day of the NBA Combine in Chicago on Thursday.
Guy, one of four Virginia players to declare for the draft, was the only former Cavalier to participate in the 5-on-5 games at the combine and scored 10 points. While former teammate Ty Jerome participated in the drills on Thursday, he elected to not play in the games. De'Andre Hunter, projected to be a top-five lottery pick, pulled out of the combine.
Mamadi Diakite, who was not invited to the combine, participated in the G-League's Elite Camp and did not show well. He was not among the top 10 players from the camp invited to stick around for the combine. Diakite has left the door open to return to UVA and has until May 29 to withdraw his name from the draft.
Meanwhile, Guy openly shared his desire to make it into the League.
"I just want an opportunity," said Guy, the most accurate 3-point shooter in UVA history. "I've been stressing to teams that I belong in this league. I'm not the most physically appealing, but I work my ass off.
"I'm a perfectionist so I try to work on everything. I'm obviously very realistic. I know that my defense has to be better. I do a pretty good job of keeping guys in front."
Guy said he decided to leave Virginia with one year of eligibility remaining because he felt like there wasn't much more he could accomplish at the college level.
The two-time, first-team All-ACC player was selected as the Final Four's Most Outstanding Player after helping lead UVA to the school's first-ever national championship.
Guy's measurables: Lane agility time — 10.48 seconds; Shuttle run — 3.06; Three-quarter sprint — 3.28; standing vertical leap — 30.5 inches; Max vertical leap — 36.5 inches.
Jerome's measurables: Lane agility time — 11.46 seconds; Shuttle run — 3.25; Three-quarter sprint — 3.30; Standing vertical leap — 30.5; Max vertical leap — 35.5.
Hunter to Cavaliers?
It could be that former UVA Cavalier could become a Cleveland Cavalier.
Cleveland has the No. 5 pick in the June NBA Draft and many believe that new coach John Beilein, who left Michigan last week to take over the struggling franchise, would like to take Hunter, who has been projected as a Cavaliers' pick.
Hunter fits Beilein's defensive philosophy, can create his own shot off the dribble, and many believe the former Wahoo could flourish in a more fluid, open-floor style. At least one observer close to Cleveland's team said that Hunter could give the Cavaliers a nice piece alongside Collin Sexton, and be a good foundational piece in Beilein's attempt to rebuild the franchise.
Virginia Offers Wing
Tony Bennett has offered 2020 wing Jabri Abdur-Rahim, a 6-foot-5, 185-pounder from Orange, N.J. Abdur-Rahim plays for Blair Academy in Blairstown, N.J., where he averaged 17.7 points and 9.2 rebounds this past season.
Jabri is the son of former NBA player Shareef Abdur-Rahim, who was the third pick of the 1996 NBA Draft.
Jabri has also been offered by UConn, Kansas and Villanova.
Wahoos Gonna Like This
If you're a Virginia basketball fan, you need to check out Saturday morning's "Jerry Ratcliffe Show," on ESPN-Charlottesville, 9-10 a.m. on 102.9 FM/1450 AM.
We will have a very revealing interview about new UVA basketball signee Tomas Woldetensae from his coach, Hank Plona, who has led Indian Hills Community College to 90 wins over the past three seasons. Plona will give new insights into just how good Woldetensae really is and what the Cavaliers can expect from the 6-6 shooter.
It's an interview that you don't want to miss.

Comments