UVA-Illinois stats, notes and quotes
SCORE BY QUARTERS
Illinois  0-7-7-0 — 14
Virginia 14-7-14-7 — 42
SCORING SUMMARY
1st Qtr — 13:44 UVA – #0 J. Woods 32 yd pass from #5 B. Armstrong (#66 J. Duenkel kick), 4-75, 01:16. Virginia 7, Illinois 0
1st Qtr — 10:04 UVA – #3 D. Wicks 28 yd pass from #5 B. Armstrong (#66 J. Duenkel kick), 4–80, 01:37. Virginia 14, Illinois 0
2nd Qtr — 11:09 ILL – #6 D. Spann 33 yd pass from #9 A. Sitkowski (#17 J. McCourt kick), 8–72, 04:19. Virginia 14, Illinois 7
2nd Qtr — 01:17 UVA – #3 D. Wicks 6 yd pass from #5 B. Armstrong (#66 J. Duenkel kick), 7–62, 02:41. Virginia 21, Illinois 7
3rd Qtr — 12:59 ILL – #2 C. Brown 21 yd rush (#17 J. McCourt kick), 4–75, 02:01. Virginia 21, Illinois 14
3rd Qtr — 09:04 UVA – #4 B. Kemp 2 yd pass from #5 B. Armstrong (#66 J. Duenkel kick), 9–75, 03:55. Virginia 28, Illinois 14
3rd Qtr — 04:06 UVA– #99 K. Thompson 8 yd rush (#66 J. Duenkel kick), 9–74, 03:50. Virginia 35, Illinois 14
4th Qtr — 06:02 UVA– #21 W. Taulapapa 3 yd pass from #5 B. Armstrong (#66 J. Duenkel kick), 5–46, 02:44. Virginia 42, Illinois 14
TIME DETAILS
Kickoff time: 11:01 AM
End of Game: 02:36 PM
Total elapsed: 03:34
TEAM NOTES
Virginia recorded its first win over Illinois in three all-time meetings. The two teams have only met in bowl games, the 1999 MicronPc.com Bowl and the 1990 Citrus Bowl.
Virginia has won five of its last seven matchups against Big Ten foes.
Since 2019, UVA is 14-1 at Scott Stadium and has won 10-straight games at home against non-conference opponents.
Virginia is 2-0 for the second time under Bronco Mendenhall (2019) and sixth time since 2000.
Virginia has held its first two opponents of the season to 14 points, the fewest since shutting out both of its first two opponents in 1952.
13 different UVA receivers caught a pass in the contest, a UVA single-game record.
PLAYER NOTES
Brennan Armstrong became the third Cavalier quarterback to throw for 400 yards in a game. His 405 yards passing are the fourth most in a single game in program history.
Armstrong threw five touchdown passes, a career-high and the most by a UVA quarterback since Kurt Benkert against Central Michigan in 2016. Armstrong has thrown multiple touchdown passes in three-straight games dating back to last season.
Armstrong completed a career-high 27 passes. He was 7-for-13 with 171 yards (career-best) and two touchdowns in the first quarter. He completed seven of his first eight passes and completed six-straight passes starting with the Jelani Woods touchdown.
Tight end Jelani Woods recorded a career-high 122 yards receiving, the most by a Cavalier tight end since Tom Santi (128 yards) in the 2005 Music City Bowl against Minnesota. Woods' previous career high of 54 yards receiving was established against Iowa State on Oct. 24, 2020 while at Oklahoma State.
Woods' touchdown in the first quarter was the fifth of his career.
Wide receiver Dontayvion Wicks caught three passes for 69 yards and two touchdowns. The two touchdown performance was the first of his career and the first by a UVA wideout since Lavel Davis Jr. caught two in the opener against Duke last season.
Billy Kemp IV caught six passes bringing his career total up to 112, the 19th-most in school history, two behind Herman Moore (1988-90) and Wali Lundy (2002-05). Kemp IV has caught a pass in 17-straight games dating back to the 2019 season.
Kemp's TD reception in the third quarter was his first of the season and third of his career.
Brennan Armstrong caught his first pass of his career on the first career completion thrown by WR Dontayvion Wicks for 18 yards in the third quarter.
Wayne Taulapapa capped the UVA scoring in the fourth quarter with his first career receiving touchdown, a three-yard pass from Armstrong.
Linebacker Noah Taylor recorded a career-high two sacks and now has six for his career.
ILLINOIS QUOTES
Coach Bret Bielema
Opening Statement:
"There's just a lot of different things that we've got to get better at and we've got to continue to reach high expectations as coaches. Obviously, I know all players have even higher ones, so completely unacceptable for some of the reactions late in the game that we can't have. Obviously to start the game the way we did defensively and giving up two big scores, we battled ourselves back into it. The touchdown and that late second half touchdown was tough to take and then talking at halftime where we are and what we want to do, we deferred the coin toss and we take the field defensively, but the offensive players were all fired up and took that first drive and took it down to score. Obviously we did not hold them defensively. We had a few things go against us but the reactions were good, so, we've got a lot of work to do. But the good news is we have a Big 10 opponent coming this week; the two last weeks, this week and last week were learning experiences that are very, very difficult to go through. But, unfortunately, where we are right now and that's part of the process."
On Artur Sitkowski starting at quarterback:
"He didn't get cleared until, like, literally at the end of this week. He didn't take any practice reps, he threw and was at practice, but he wasn't cleared till basically game time and to put him in that situation is unfair to him."
On the game plan after the first quarter:
"I thought one of our things was get the ball further, things there that I thought were good. We threw in some pass plays; we gave up on a couple different looks to them that we had shown earlier in the season and during the course of the game. But just playing with some confidence we stayed ahead of the chains, I thought that was a big part of our game plan was to stay ahead of chains, offensively and that we were able to do that on that drive, really any drive that we had success with.
On Illinois' penalties:
"You know, I think we got a critical penalty I thought we had a pain in our game on that second and two, that personal foul for talking too much to opponents so that changed it from a second and two to a second and twelve. Well let's say, second and extra long, so it's hard to beat an opponent if we can't look at ourselves, to execute to do the things we have to do to beat our opponent. I look at where we were in that first game, I believe we have four penalties if I'm not mistaken, and I think we went and had four penalties on one drive this time. Like, when it rains it pours. Again It's not so much what happens, it's how you react to what happens, and the clarity of that. Even myself, I had to make sure that I am in the moment, react to the things that I see in our players."
Defensive lineman Jamal Woods
On emotions after the game:
"You know, we're kind of hurt right now. We put in a lot of work to come to this game and get a win. We prepared as hard as we could all week and to see the results, it's kind of heartbreaking."
On the team's slow start:
"We know we have a good team. Once it all comes together, we're going to go out and do some great things. As of right now, it's been a slow start, and hopefully next week we all come together as one and do what we've got to do. I've been here for five years, you know, I can see the improvement from the younger guys to the older guys. We just have to lock in and do what we need to do."
On the impact of not getting pressure on the quarterback:
"The DB's have to cover, so when we aren't getting to the quarterback fast enough, that's all coverage for them. We have to play complimentary football."
On what needs to happen to turn the corner:
"To be a successful team, you have to be a player led team. We're the ones that are on the field so we have to trust the eleven guys on the field. Coaches can call the plays but its up to us to do the right things on the field. Tomorrow were going to go in and study film and learn from our mistakes, and then on the practice field we just have to go out and be a player led group and do what we know we can do."
On penalties being caused by frustration:
"We've just got to be a little bit more disciplined on that. Towards the end of the game we were losing and there was a lot of frustration on the field which caused the penalties."
Support JerryRatcliffe.com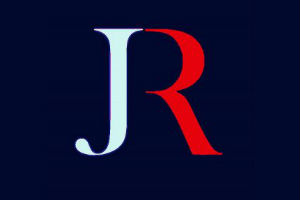 Make a one-time or recurring gift to support JerryRatcliffe.com online below. Your gift is not tax-deductible. Thank you for your support of JerryRatcliffe.com and the "Jerry Ratcliffe Show" podcast!