UVA men's golf coach finishes second in State Senior Open
By Jerry Ratcliffe
Balancing coaching the University of Virginia men's golf team, recruiting and managing his own game, Bowen Sargent wasn't sure he would even play in the VSGA's 16th Senior Open of Virginia this week.
While he didn't know until last minute that he could work in the event, Sargent walked away with a second-place finish, two strokes behind champion Brendan McGrath. Sargent posted a two-day, 7-under 137 and earned low amateur honors.
"I had low expectations going into the week, but I had a good week," Sargent said. "This is the end of the year for me, and it was gratifying to finish with a 67."
McGrath, a PGA professional at Hidden Creek Country Club in Reston, closed with an 8-under par 64 and a two-stroke victory at Independence Club in Midlothian.
Sargent has played well this season, but his personal golf comes second to coaching UVA's team and recruiting.
"It was definitely harder this year without a doubt," Sargent told Chris Lang of the VSGA. "I didn't get to practice as much in between tournaments, which always kind of leaves a little doubt in your mind heading into events. But I've held up better than I thought I would.
"My short game has been really good. I probably could have hit it better. For me, the senior events are better because AJGAs (the top juniors golf circuit) start on Wednesday, and the senior events are usually Monday-Tuesday. So I can play and then go recruit Wednesday and Thursday. It actually works out better."
Sargent is coming off a spectacular recruiting year for the Cavaliers. Benjamin James of Milford, Conn., recently won the American Junior Golf Association's Junior PLAYERS Championship at Sawgrass. Bryan Lee, another UVA commit from Fairfax, tied for third in the event.
Both are Class of 2022 commitments. James is ranked No. 6 in the Rolex AJGA rankings, while Lee is No. 23.
Support JerryRatcliffe.com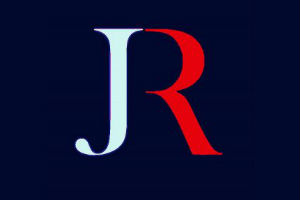 Make a one-time or recurring gift to support JerryRatcliffe.com online below. Your gift is not tax-deductible. Thank you for your support of JerryRatcliffe.com and the "Jerry Ratcliffe Show" podcast!