UVA men's golf hosts 14-team Chitengwa event Monday-Tuesday at Birdwood
By Jerry Ratcliffe
Virginia men's golf coach Bowen Sargent is hoping that hosting the program's first invitational in a decade will springboard the Cavaliers into the postseason.
UVA will host the 14-team Lewis Chitengwa Memorial Golf Tournament on Monday and Tuesday at the newly designed Birdwood Golf Course at Boar's Head Resort. The 54-hole event (36 on Monday, 18 Tuesday) is open to spectators with free admission.
The tournament will begin with a shotgun start at 8:45 Monday morning (same starting time Tuesday with a 2:45 p.m. awards ceremony scheduled).
Participating teams are: Virginia (will field two teams), Tennessee, Kentucky, Virginia Tech, Charlotte, Coastal Carolina, Liberty, East Carolina, North Florida, Maryland, Loyola-Maryland, St. Mary's and Texas State.
Virginia, which has participated in the last 12 NCAA tournaments, needs a strong finish to keep that streak intact. The Cavaliers were ranked in the nation's top 25 following the fall portion of their schedule, but have been unable to keep the momentum this spring.
"We had a rough winter, came out of the gates slow and haven't really recovered," Coach Bowen Sargent said. "No excuses. We're looking forward to this opportunity to host, something unique in college golf. We need a good week and this is a good opportunity at home."
Sargent told his team heading into the tournament that this is a chance to turn their season around.
"I don't think there's any other sport where you have a greater home-field advantage than golf," Sargent said. "We will have an advantage here."
The Chitengwa, named in honor of a two-time, UVA All-American (1995-1996), who passed at the age of 26 as a result of meningitis while playing on the Canadian Tour, will be the first collegiate event held on the newly designed Birdwood following a complete redesign by the Davis Love team.
"Lewis was from South Africa, where he was kind of considered their Jackie Robinson of golf," Sargent said.
Chitengwa, who played for former UVA coach Mike Moraghan, was inducted into the Mercedes-Benz Southern African Golf Hall of Fame in 2015. While at UVA, Chitengwa won two tournaments and recorded 17 top-10 finishes.
Birdwood is a 7,058-yard, par 71 layout. There will be live scoring by Golfstat (www.golfstat.com).
Support JerryRatcliffe.com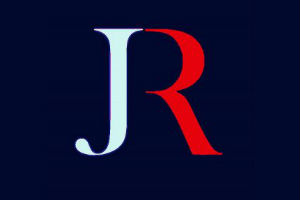 Make a one-time or recurring gift to support JerryRatcliffe.com online below. Your gift is not tax-deductible. Thank you for your support of JerryRatcliffe.com and the "Jerry Ratcliffe Show" podcast!