UVA places 20 on All-ACC Academic Cross Country, Indoor Track & Field Teams
Courtesy UVA Media Relations
A total of 20 Virginia student-athletes were named to All-ACC Academic Teams by the Atlantic Coast Conference. Seven of those individuals were repeat recipients of the honor and one was selected for the third consecutive season.
The Cavalier men's cross country team had four representatives recognized for their athletic and academic performances during the season while the women's squad featured a pair of honorees. The UVA women's indoor track and field team had eight student-athletes receive the honor while six were recognized from the men's indoor program. The combination of 14 student-athletes from the two teams is the most in UVA indoor track and field history.
Cross Country
Graduate student Randy Neish (Glastonbury, Conn.), who earned All-ACC honors in 2020, was named to the All-ACC Academic Team for the second consecutive season. He was joined on the squad by All-ACC selections senior Rohann Asfaw (Rockville, Md.) and senior Harry Monroe (Alexandria, Va.). Freshman Wes Porter (Kansas City, Mo.) was the fourth Cavalier selected.
Seniors Kierra Bothwell (Springfield, Va.) and Hannah Moran (Salem, Va.) were chosen from the women's cross country squad.
Indoor Track and Field
Senior Halle Hazzard (Commack, N.Y.) was named All-ACC Academic for the third time in her career to lead the UVA indoor student-athletes receiving the award. Hazzard is just the third Cavalier women's competitor to be a three-time honoree since the ACC started the recognition in 2009.
Two-time honorees included sophomore Jada Seaman (Pikesville, Md.) and junior Alix Still (Aberdeenshire, Scotland) and Brittany Jones (Bloomfield, Conn.) on the women's side and senior Jordan Willis (Williamsburg, Va.), junior Owayne Owens (Montego Bay, Jamaica) and sophomore Elby Omohundro (Midlothian, Va.) from the men's team.
Hazzard, Seaman, Still and Owens all earned All-America accolades by advancing to the NCAA Championships.
First-time selections for Virginia included freshman Kayla Bonnick (St. Catherine, Jamaica), junior Rebecca Hawkins (Sidcup, London), Andrenette Knight (Morant Bay, Jamaica) and Maya Maloney (Boise, Idaho) from the women's team and Kane Aldrich (Naples, Fla.), Jacob Lemmon (Sanibel, Fla.) and Claudio Romero (Santiago, Chile) from the men's squad.
All 14 Cavaliers from the Indoor teams earned All-ACC honors at this year's championship meet.
Minimum academic requirements for selection to the All-ACC Academic Team are a 3.0 grade point average for the previous semester and a 3.0 cumulative average during one's academic career. Athletic achievements during the most recent season are also considered in selecting the All-ACC Academic Team.
The ACC Honor Roll, which recognizes all conference student-athletes with a grade point average of 3.0 for the current academic year, will be released in July.
2020 All-ACC Men's Cross Country Academic Team
Roshann Asfaw, Virginia, Sr., American Studies
Randy Neish*, Virginia, Gr., Educational Psychology
Wes Porter, Virginia, Fr., Undeclared
Harry Monroe, Virginia, Sr., Global Studies
2020 All-ACC Women's Cross Country Academic Team
Kierra Bothwell, Virginia, Sr., Commerce
Hannah Moran, Virginia, Sr., Kinesiology
2021 All-ACC Women's Indoor Track & Academic Team
Kayla Bonnick, Virginia, Fr., Undeclared
Rebecca Hawkins, Virginia, Jr., Chemistry
Halle Hazzard#, Virginia, Sr., English
Brittany Jones*, Virginia, Sr., Public Policy & Leadership
Andrenette Knight, Virginia, Sr., Educational Psychology
Maya Maloney, Virginia, So., Undecided
Jada Seaman*, Virginia, So., Undecided
Alix Still*, Virginia, Jr., American Studies
2021 All-ACC Men's Indoor Track & Field Academic Team
Kane Aldrich, Virginia, Jr., Philosophy
Jacob Lemmon, Virginia, So., Undeclared
Elby Omohundro*, Virginia, So., Undeclared
Owayne Owens*, Virginia, Jr., Entrepreneurship
Carlos Romero, Virginia, So., Undeclared
Jordan Willis*, Virginia, Sr., Computer Science
# Three-time selection
* Two-time selection
Support JerryRatcliffe.com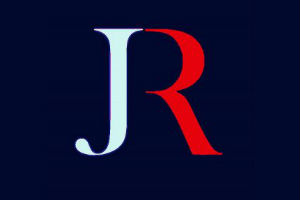 Make a one-time or recurring gift to support JerryRatcliffe.com online below. Your gift is not tax-deductible. Thank you for your support of JerryRatcliffe.com and the "Jerry Ratcliffe Show" podcast!