UVA rallies but can't finish, falling 52-49 at JMU
By Scott Ratcliffe
A long first-half scoring drought came back to haunt the Virginia men's basketball team Tuesday night in Harrisonburg, as James Madison knocked off the in-state rival Cavaliers for the first time in 12 tries, 52-49.
Fans stormed the Atlantic Union Bank Center floor after the final horn sounded, as Armaan Franklin's desperation halfcourt attempt to tie it was off the mark, and UVA dropped to 6-4 on the season with the loss.
Like it did against Iowa last week, Virginia once again fought back to take the lead Tuesday, erasing a double-digit deficit in the process, but couldn't get it done down the stretch.
Trailing by one, Franklin's jumper gave Virginia a 49-48 edge with 1:27 left, but JMU's Takal Molson scored the game's final two baskets — the first gave the Dukes (8-2) the lead back, 50-49, with 1:10 to play; the next sealed the deal with 22 ticks showing, after Franklin couldn't get one to drop on the other end.
Kihei Clark launched a deep 3-point attempt to tie it with six seconds left, but the ball bounced off the front of the rim and into the hands of JMU guard Terrell Strickland.
The Cavaliers had one last crack at it when Strickland missed the front end of his ensuing one-and-one trip to the line, and Jayden Gardner grabbed the rebound and quickly kicked it to Franklin for the final shot.
Every time the Wahoos got within striking distance in the second half, the Dukes seemed to have a response. With 17:13 to go, Clark lofted one up for Kadin Shedrick, and his alley-oop slam cut it back to single digits, but JMU answered with a Vado Morse 3 just 15 seconds later.
At the 12:15 mark, Reece Beekman's 3-pointer cut it to seven, 37-30, but JMU big man Alonzo Sule nailed a long jumper on the other end.
A Gardner follow of a Clark 3-point miss with 8:51 remaining made it a two-possession contest, 41-35, and also clinched another Gardner double-double, his fourth of the season and 34th of his collegiate career.
Down by seven with under six minutes left, the Hoos forced a JMU turnover and a pair of Shedrick free throws trimmed it closer than it had been since it was 16-11 in the first half.
After another Dukes turnover, Franklin fed Gardner for a dunk, then Shedrick's jumper cut it to one, 44-43, with still over four minutes to go.
Franklin put the Hoos in front with a floater, 45-44, with 3:50 remaining, capping a 10-0 spurt in a span of 2:41, Virginia's first lead since it was 11-9.
JMU reclaimed the lead, 46-45, with 2:20 to play, but Beekman buried two freebies with 2:03 left to briefly put the Hoos back in front, setting up the tight finish.
UVA shot 38 percent (19 for 50) on the night, and 15 percent (4 for 26) from beyond the arc. Gardner led the Hoos with 12 points and 14 rebounds, while Clark added 11 points (3 of 9 from long distance).
JMU shot 47 percent (22 for 47) from the field, including 31 percent (4 for 13) from deep. The Dukes outrebounded the Hoos, 32-31. Each team committed 11 turnovers. Morse paced JMU with 9 points, while Molson added 8. Three other Dukes finished with 7 points.
FIRST HALF
The Cavaliers got off to another slow start offensively, but managed to build an early 10-2 lead as both teams struggled to get much going out of the gate. UVA made 5 of its first 11 shots, and then the bottom fell out of the boat.
The Dukes eventually came alive in front of their sold-out crowd, using an 11-1 run to take their first lead, 13-11, midway through the half.
Conversely, UVA went ice cold for the remainder of the half, not scoring a single point across a span of over nine minutes. JMU's run extended to 22-1 as Virginia missed 10 straight shots — 8 of those from long range — until Clark finally sank a triple just before the halftime horn sounded, cutting the Dukes' lead to 24-14 at the break.
The Hoos shot just 27 percent in the half (6 for 22), including a wretched 7 percent from 3-point land (1 for 14). The Dukes, who shot 40 percent in the half (10 for 25; 1 for 8 from downtown) converted Virginia's nine first-half giveaways into 11 points.
UP NEXT
The Cavaliers will be on an 11-day exam layoff before rounding out the non-conference slate against Fairleigh Dickinson on Dec. 18 (2 p.m., ACCN) at John Paul Jones Arena.
Team Notes
Courtesy UVA Media Relations
UVA is 1-1 against in-state foes in 2021-22 and 73-17 overall vs. the Commonwealth since 1999-00
JMU led 24-14 at halftime
The 14 first half points marked a low for any half during the Tony Bennett era at UVA
UVA went on an early 8-0 run to gain a 10-2 lead
JMU answered with a 22-1 run to lead 24-11
UVA had a scoring drought of 9:31 before a Kihei Clark 3-pointer with three seconds left in the half
UVA forced one shot clock violation (10 in 2021-22)
UVA went 1 of 14 from 3-point range in the first half and finished 4 of 26
UVA shot 46.4 percent in the second half
UVA went on a 10-0 run to gain a 45-44 lead in the second half
Series Notes
Virginia is 11-1 all-time against JMU in the series that dates back to the 1977-78 season
UVA is 3-1 vs. the Dukes in Harrisonburg
Virginia head coach Tony Bennett is 3-1 all-time against JMU
Player Notes
Double Figure Scorers: Jayden Gardner (12), Kihei Clark (11)
Gardner added a season-high 14 rebounds for his fourth double-double (34th career)
Clark had three assists to move into eighth on UVA's all-time list with 427
Clark has a 12-game 3-point streak dating back to last season
Kadin Shedrick (3 blocks)recorded his eighth multi-block game
Support JerryRatcliffe.com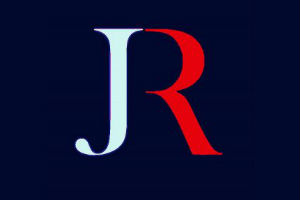 Make a one-time or recurring gift to support JerryRatcliffe.com online below. Your gift is not tax-deductible. Thank you for your support of JerryRatcliffe.com and the "Jerry Ratcliffe Show" podcast!