UVA recruiting update: Did Tony Bennett get the 'steal' of the recruiting season in big man Buchanan?
By Jerry Ratcliffe
Tony Bennett and his staff are scattered all across the land to scout prospects playing on the various summer circuits. Virginia has made offers to several of the players it is tracking, but one player who has already committed to the Cavaliers is getting rave reviews by recruiting analysts.
Has Bennett made the "steal" of the recruiting season by landing big man Blake Buchanan last week?
Virginia assistant coach Kyle Getter, the lead recruiter on Buchanan, was spotted wearing a wide smile down at the Under Armor Circuit event in Lakeland, Ga., as Buchanan blew everyone away with his performance.
Buchanan, a 6-foot-10 power forward/center from the state of Idaho, chose UVA over Gonzaga in an under-publicized recruiting battle. Buchanan has been impressive this past week in some games, particularly in a showdown against a higher-rated player.
During a head-to-head battle with 6-10 Carey Booth, the son of NBA center Calvin Booth, Buchanan shined and easily won the matchup. Buchanan, who is underrated with a national ranking of No. 115 by On3, posted 15 points in a double-double performance against the No. 80-ranked Booth.
Buchanan displayed a "polished jump hook" over his left shoulder, made dunks off the pick-and-roll, finished left-hand/right-hand with his back to the basket, played solid defense and rebounded over Booth.
No wonder Getter was wearing a wide smile.
Meanwhile, another UVA target, guard Jamie Kaiser from Northern Virginia, led New World AAU into Sunday's finals with a 21-point performance on Saturday. Bennett was there to watch Kaiser's performance Friday and Saturday, and to watch 2024 point guard Ty Davis.
Milan Momcilovic, who said he will announce his commitment within two weeks, scored 25 points and hit 10 of 17 shots from the floor in a 60-53 loss by Team Herro to NJ Scholars. Bennett watched Momcilovic, as well as Iowa State's entire coaching staff. Iowa State is one of the schools Momcilovic is considering along with UVA.
Another Cavalier target, TJ Power, has had a good week, scoring 33 points (10 rebounds, 6 assists) for his EYBL team, and then added 23 and 6 against City Rocks on Saturday.
Getter was also spotted watching two UVA offers: 2023 prospects Cameron Christie and Elmarko Jackson.
Also, Virginia took in a game by target Silas Demay Jr. in the Georgia event. Demay is coming off a stock-rising performance at the NBPA Top 100 event in Orlando.
UVA associate head coach Jason Williford is in South Carolina this weekend watching the Garner Road 2024 team battle Team Loaded Virginia in a 16U contest.
Support JerryRatcliffe.com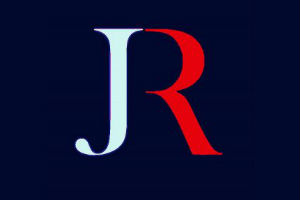 Make a one-time or recurring gift to support JerryRatcliffe.com online below. Your gift is not tax-deductible. Thank you for your support of JerryRatcliffe.com and the "Jerry Ratcliffe Show" podcast!