UVA rowing names Martensson assistant coach
Courtesy UVA Media Relations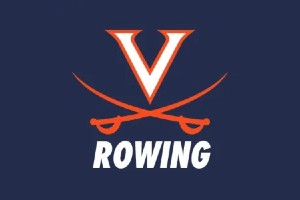 Former Yale University men's assistant coach Marten Martensson has been named an assistant coach at Virginia, head coach Kevin Sauer announced Tuesday.
Martensson joins UVA after assisting Yale's heavyweight crew since 2019. Martensson helped the Bulldogs to a first-place finish in the Ten Eyck Memorial Trophy standings at IRAs, where the Bulldogs got first-place finishes from the second varsity eight and third varsity eight. The first varsity eight finished second. Yale went on to sweep Harvard for the first time in 26 years and earn EARC Crew of the Year honors. Yale's V8, 2V8 and 3V8 had undefeated dual race seasons and all three boats placed first at the Eastern Sprints Regatta.
"We are excited to welcome Marten to our team," Sauer said. "His experience with the dominant Yale men's team the past few years will be invaluable."
Martensson served as a volunteer assistant coach at Yale from 2017-19 and was an assistant coach for the U23 Heavyweight Men at the New York Athletic Club during that span. He led the NYAC to the USRowing Club National Championship in 2019. Martensson was also an assistant coach at the Vesper Boat Club in 2018.
"I am ecstatic to be joining the coaching staff here at UVA," Martensson said. "The University and women's rowing program are steeped in tradition, hard work and success. It is clear that everyone from the coaching staff to the administration and support staff are heavily invested in the success of the rowing program."
Martensson graduated from Marist College in 2017 after four years on the varsity crew team. While he rowed collegiately, Martensson coached at the Norwalk River Rowing Association.