UVA Rowing to compete in NCAA Championships; Four Hoos invited to U23 National Team Selection Camps
Courtesy UVA Media Relations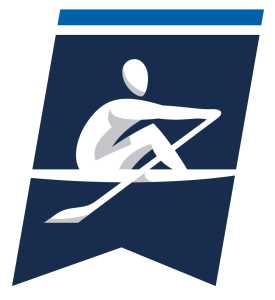 No. 15 Virginia is one of 22 schools that will compete at the 2022 NCAA Rowing Championships, announced Tuesday. The national regatta will be held May 27-29 at Nathan Benderson Park in Sarasota, Fla.
UVA earned the Atlantic Coast Conference's automatic bid after claiming its 12th consecutive league championship on May 14.
In addition to Virginia, SMU (American), Gonzaga (West Coast), Jacksonville (MAAC), Ohio State (Big Ten), Boston University (Patriot), Northeastern (Colonial), Princeton (Ivy League), Rhode Island (A-10), Texas (Big 12) and Stanford (Pac-12) all earned its conferences' automatic spots.
The 11 schools that earned at-large selections were Brown, California, Duke, Michigan, Oregon State, Pennsylvania, Rutgers, USC, Syracuse, Washington and Yale.
The Cavaliers are seeded No. 13 in the Varsity Eight, No. 11 in the Second Varsity Eight and No. 10 in the Varsity Four.
In their 23 NCAA Championship appearances in the last 25 years, the Cavaliers have finished in the top four 11 times (1997-2000, 2002, 2005, 2007, 2009-10, 2012, 2016) and have been runners-up three times (1999, 2005, 2007).
UVA captured NCAA team championships in 2010 and 2012. The Varsity Eight boat won the NCAA title in 2012, while the Second Varsity Eight won championships in 1998, 1999 and 2005. The Varsity Four claimed national championships in 2004, 2005, 2007, 2010 and 2015.
Meanwhile, Virginia's Lauren Benedict, Lauren Orr, Leia Till and ViVi Van Ingen have been invited to the 2022 Under 23 National Team Selection Camps this summer, USRowing announced Tuesday.
Athletes selected through the camp will represent the U.S. at the 2022 World Rowing Under 23 Championships July 25-30 in Varese, Italy.
Benedict will attend the Women's Sculling Selection Camp, while Orr, Till and Van Ingen will attend the Women's Sweep Selection Camp. In addition, Kate Kelly and Lily Jarrett are waitlisted for the selection camps.
The women's sweep camp will take place at the University of Virginia under the direction of 14-time ACC Coach of the Year Kevin Sauer, UVA associate head coach Kelsie Chaudoin and Asiya Mahmud. The camp will select the women's eight and women's four with coxswain that will race in Italy.
Reilly Dampeer, Molly Hamrick, and Marc Oria will coach the women's sculling camp, which will take place at the Oklahoma City High Performance Center in Oklahoma City. The camp will select the women's quadruple sculls crew that will race in Varese.
Virginia recently captured is 12th consecutive ACC title. Benedict, Till, Van Ingen and Kelly were part of the ACC champion Varsity Eight, while Orr and Jarrett were part of the ACC champion Second Varsity Eight.
The four selection camps will begin between June 17-19 and run through July 10.