UVA Softball Announces 2019 Schedule
Courtesy UVA Sports Media Relations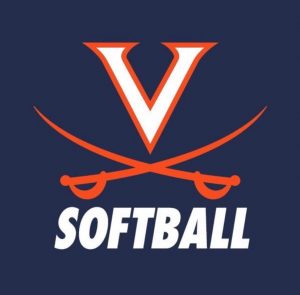 Virginia softball unveiled its 2019 schedule on Tuesday, and the Cavaliers will play 21 home games at The Park, including hosting the Cavalier Classic on March 1-3.
In total the schedule features 55 games, including 12 matchups against teams in the 2018 College World Series field. Highlights include hosting national champion Florida State for a three-game set, as well as matchups against nationally-ranked Tennessee and Georgia.
Virginia opens the 2019 season on Feb. 8 in Boca Raton, Fla. in the First Pitch Classic hosted by Florida Atlantic. Opening day will feature matchups against Indiana and Bethune-Cookman. The Cavaliers will also face Georgia, who advanced to the Women's College World Series and finished the 2018 season as the ninth-ranked team in the nation, along with St. John's and host Florida Atlantic.
Non-conference action will also take Virginia to Elon for a tournament on Feb. 15-17. The Cavaliers will face Northern Kentucky, Hampton, NC Central and the host Phoenix in the three-day event.
The following weekend (Feb. 22-24), Virginia travels to Tennessee to face Tennessee State, Louisville, Bradley, Kansas and the Lady Vols in the Tennessee Classic. Tennessee finished the 2018 season at No. 7 in the polls. The non-conference tilt with Louisville comes as the Cavaliers and Cardinals will not meet in ACC play this season.
Virginia will open the 25th season of play at The Park on Thursday, Feb. 28 against Rutgers. The Cavaliers will then host Buffalo, Delaware and Norfolk State in the Cavalier Classic (March 1-3).
ACC action opens March 8-10 when Virginia welcomes 2018 ACC runner-up Pittsburgh to Charlottesville. The conference home slate also features defending national champion Florida State (March 29-31), Duke (March 22-24) and Notre Dame (April 19-20).
Virginia will make ACC road trips to Georgia Tech (March 15-17), North Carolina (April 5-7), Virginia Tech (April 12-14) and NC State (April 26-28).
All Virginia softball home games will feature free admission in 2019. The season marks the final year of play at The Park before the Cavaliers move to their new home on the corner of Massie and Copeley Road.
You can view the full schedule here.

Comments