UVA stages third-round rally to advance to Match Play at ACCs
Courtesy UVA Media Relations
For the second year in a row, Virginia used a third-round rally to rocket up the leaderboard and grab one of the four spots in the match play semifinals at the ACC women's golf championships. During Friday's third round of play, UVA posted the day's best score, shooting 2-over 290 to finish fourth after the 54-hole stroke play portion of the event. The Cavaliers started the day tied for seventh place and were five shots out of fourth place.
Combined with its opening day score, the Cavaliers finished stroke play at 16-over 880. UVA entered the tournament as the number-two seed. Fourth-ranked and top-seeded Wake Forest won stroke play at even par 864. Florida State, ranked No. 16, was second at 5-over 869 and No. 24 Duke also advanced to match play after finishing at 9-over 873.
The Cavaliers and Demon Deacons will face off in one of the match play semifinals starting at 9:50 a.m. Saturday. The winner will meet the victorious team from the other semifinal featuring Florida State and Duke in Sunday's final. The Seminoles and Blue Devils semifinal match will start at 9 a.m. on Saturday. Last year UVA lost to Duke 3-2 in the semifinals.
Junior Celeste Valinho and sophomore Jennifer Cleary led the Cavaliers during the third round by shooting identical scores of even par 72 at The Reserve Golf Club of Pawleys Island. Valinho placed 13th in stroke place at 3-over 219 while Cleary was 24th at 8-over 224.
UVA's top finisher in stroke play was freshman Amanda Sambach. She tied for third at 1-under 215, including a score of 1-over 73 during the third round. Her finish was her best at UVA and her third top-10 performance of the season. Sambach has placed in the top-25 in eight of nine events during her first season for UVA.
Graduate student Beth Lillie also shot 73 during the final round and placed 28th overall at 9-over 255. Senior Riley Smyth was 39th at 230. She shot 78 during the final round.
Only six players managed to finish under par during the tournament. Duke's Phoebe Brinker took home medalist honors at 10-under 206.
The semifinals and finals of the championship match play will be televised live on ACC Network Extra. Jim Kelly (play-by-play) and Jane Crafter (analyst) will provide the call. A championship recap show will air April 25 at 7 p.m. on ACCN.
Commonwealth Clash Point for Hoos
By virtue of finishing ahead of Virginia Tech at the ACC Championships, UVA claimed the point at stake between the two schools in the Smithfield Commonwealth Cup Clash, the all-sports points-based program between the two rivals. The Hokies currently lead the competition 9.5-5.5.
ACC Championships
The Reserve Golf Course
Pawleys Island, S.C.
Par 72, 6,212 yards
Third Round Results
Team Results
Wake Forest    287-281-296-864
Florida State  286-282-301-869
Duke           295-280-298-873
Virginia       293-297-290-880
Clemson        297-290-303-890
North Carolina 294-298-300-892
NC State       289-296-308-893
Virginia Tech  296-289-308-893
Miami          300-295-302-897
Louisville     299-291-316-906
Boston College 303-297-312-912
Notre Dame     310-304-305-919
Individual Leaders
Phoebe Brinker, Duke                 70—65-71-206
2. Erica Shepherd, Duke                 75-68-69-212
Amanda Sambach, Virginia             70-72-73-215
Lauren Walsh, Wake Forest            75-67-73-215
Kendall Griffin, Louisville          73-69-73-215
Virunpat Olankitkunchai, Wake Forest 71-70-74-215
Virginia Results
Amanda Sambach   70-72-73-215
Celeste Valinho  74-73-72-219
Jennifer Cleary  75-77-72-224
Beth Lillie      74-78-73-225
Riley Smyth      77-75-78-230
Support JerryRatcliffe.com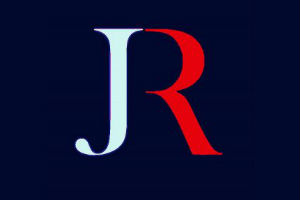 Make a one-time or recurring gift to support JerryRatcliffe.com online below. Your gift is not tax-deductible. Thank you for your support of JerryRatcliffe.com and the "Jerry Ratcliffe Show" podcast!