Herman Moore nominated for College Football Hall of Fame
By Jerry Ratcliffe
Legendary Virginia wide receiver Herman Moore, who was a major factor on some of the Cavaliers' best football teams during the George Welsh era, has been nominated for the College Football Hall of Fame.
A 1990 consensus first team All-American, Moore finished sixth in the Heisman Trophy voting that year, just behind teammate Shawn Moore. The Moore-to-Moore passing combo led the nation in quarterback-receiver connections.
Herman Moore holds the NCAA record for highest average gain per reception (22.0) with a minimum of 105 catches. He finished his career as UVA's all-time leader in receiving yards (2,504) and TD catches (27).
A product of George Washington High School in Danville, Moore was a three-sport star in football, basketball and track and field. He was a seven-foot high jumper, which helped him as a football receiver, having the ability to out leap defensive backs. He also participated in the high jump while at UVA.
Following a stellar career at Virginia, the 6-foot-4 receiver was a first-round pick (10th pick overall) by the NFL's Detroit Lions, where he played through 2001. A four-time Pro Bowl selection and a three-time, first-team All-Pro (1995-97), Moore twice led the NFL in receptions ('95 and '97), and was honored in 2018 when the Lions named him to the franchise's Ring of Honor.
During his pro career, Moore posted 670 receptions for 9,174 yards and 62 touchdowns.
He held the Lions records for career receptions until it was surpassed by Calvin Johnson in 2015. Johnson also broke Moore's club record for TD catches in 2013. Moore helped elevate the franchise as a member of squads that made six playoff appearances in the 1990s, including two NFC Central Division titles.
He was the second player after Jerry Rice to have three, 100-catch seasons.
Moore is one of 26 players appearing for the first time on the ballot this year.
"It's an enormous honor to just be on the College Football Hall of Fame ballot considering more than 5.47 million people have played college football and only 1,038 players have been inducted," said National Football Foundation president and CEO Steve Hatchell. "The Hall's requirement of being a first-team All-American creates a much smaller pool of about 1,500 individuals who are even eligible. Being in today's elite group means an individual is truly among the greatest to have ever played the game, and we look forward to announcing the 2022 College Football Hall of Fame Class early next year."
According to the NFF, ballots were emailed Wednesday to more than 12,000 NFF members and current Hall of Famers, whose votes will be tabulated and submitted to the NFF's Honors Courts, which will deliberate and select the class.
That court is chaired by NFF board member and College Football Hall of Famer Archie Griffn from Ohio State.
The 2022 College Football Hall of Fame Class will be announced in early 2022 and will officially be inducted during the annual awards dinner in December of '22.
UVA has eight members of the College Football Hall of Fame, three coaches and five players, the latest being Anthony Poindexter, who was inducted last year.
The other players are Jim Dombrowski, Joe Palumbo, Tom Scott and Bill Dudley. The three coaches are George Welsh, Frank Murray and Earle "Greasy" Neale.
Support JerryRatcliffe.com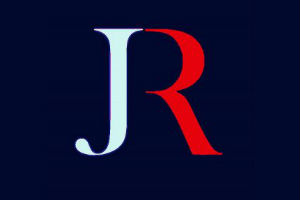 Make a one-time or recurring gift to support JerryRatcliffe.com online below. Your gift is not tax-deductible. Thank you for your support of JerryRatcliffe.com and the "Jerry Ratcliffe Show" podcast!