UVA Tennis: Women rally to knock off BC; Men fall to UCF
Courtesy UVA Media Relations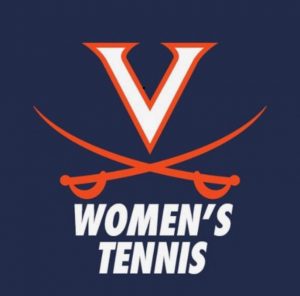 The No. 11 Virginia women's tennis team rallied on the road to open ACC play, taking a 5-2 victory over Boston College Sunday at the Connell Center in Chestnut Hill. The Virginia men's team suffered a 6-1 loss to UCF Sunday at the Boar's Head Sports Club.
Women:
The Cavaliers (5-0, 1-0 ACC) took the early lead by claiming the doubles point with wins on courts two and three as the pairings of Vivian Glozman and Rosie Johanson won on court three before the duo of Sofia Munera and Natasha Subhash won on court two to lock up the doubles point.
In singles play, Boston College (7-1, 0-1) took the first victory with a win at line three to tie the overall score at 1-1 before Johanson would pull the Cavaliers back on top at 2-1. Boston College then reclaimed the lead with a win at the top of the lineup.
Virginia then grabbed wins from 78th-ranked Munera at the fourth spot in the lineup and Glozman at the fifth spot to lock up the victory. Chloe Gullickson then closed out the match with her win at the sixth spot in the lineup.
HEAD COACH SARA O'LEARY ON THE MATCH
"I'm really proud of the focus our team played with today. The atmosphere and playing on three courts was something we don't' see a lot, and it was great to see our team respond. Boston College competed and played really well, and they pushed us to have to step up in some big moments."
MATCH NOTES
With the win, Virginia improved to 23-0 all-time against Boston College.
Vivian Glozman clinched the match on court five, marking her second time this season to clinch victory for the Cavaliers.
Glozman (5-0), Chloe Gullickson (4-0) and Sofia Munera (4-0) all remained undefeated in dual play
UP NEXT FOR THE 'HOOS
Virginia will continue to play on the road next week at the ITA Women's National Team Indoor Championships. The event will be played Feb. 7-10 at the XS Tennis Village in Chicago. Matchups have not been set for the tournament, but the 16-team field also includes: Arizona State, Duke, Florida State, Georgia, Georgia Tech, Illinois, Michigan, North Carolina, NC State, Ohio State, Pepperdine, Princeton, Stanford, Texas and UCLA.
No. 11 Virginia 5, Boston College 2
Singles
1. Yufei Long (BC) def. No. 30 Natasha Subhash – 6-1, 1-6, 7-6 (4)
2. No. 35 Rosie Johanson def. Kylie Wilcox (BC) – 4-6, 6-3, 6-3
3. Laura Lopez def. Amber O'Dell – 6-1, 6-3
4. No. 78 Sofia Munera def. Elene Tsokilauri (BC) – 2-6, 6-0, 6-3
5. Vivian Glozman def. Maria Ross (BC) – 6-0, 6-2
6. Chloe Gullickson def. Hailey Wilcox (BC) – 6-1, 6-3
Order of Finish: 3, 2, 1, 4, 5, 6
Doubles
1. Long/K. Wilcox (BC) def. Gullickson/O'Dell – 6-1
2. Munera/Subhash def. Lopez/Tsokilauri (BC) – 7-5
3. Glozman/Johanson def. Lauren Haukova/H. Wilcox (BC) – 6-3
Order of Finish: 1, 3, 2
Men: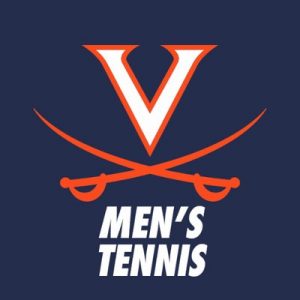 The Knights (3-3) won the doubles point and won five of six singles matches. Junior Matthew Lord had the lone singles victory for the Cavaliers (4-3), picking up a 6-4, 1-6, 6-3 victory over Bogdan Pavel on court four.
MATCH NOTES
Senior Carl Soderlund and Matthew Lord won 6-3 on doubles court one, but USF picked up a 6-3 victory on court two and a 6-4 win on court three to secure the point
Matthew Lord's singles opponent, Bogdan Pavel, was ranked No. 108, giving Lord his first victory over a ranked opponent this season
Ryan Goetz rallied after losing his first set by winning his second set in a tiebreaker, 7-2, against No. 29 Juan Pablo Mazzuchi
ON THE HORIZON
The Cavaliers close out the current home stand by hosting No. 8 TCU on Thursday at 6 p.m. at the Boar's Head Sports Club
Virginia will close out the week by traveling to play a non-conference contest at No. 9 Wake Forest on Sunday at 1 p.m.
UCF 6, Virginia 1
Singles
1. No. 22 Gabriel Decamps (UCF) def. Carl Soderlund – 5-7, 6-4, 6-1
2. No. 29 Juan Pablo Mazzuchi (UCF) def. No. 115 Ryan Goetz – 6-1, 6-7 (2-7), 6-3
3. Alan Rubio (UCF) def. No. 68 Gianni Ross – 6-3, 6-4
4. Matthew Lord def. No. 108 Bogdan Pavel (UCF) – 6-4, 1-6, 6-3
5. Trey Hilderbrand (UCF) def. Christian Alshon – 6-4, 6-0
6. Mikhail Sokolovskiy (UCF) def. William Woodall – 3-6, 6-1, 6-4
Order of Finish: 5, 3, 4, 6, 1, 2
Doubles
1. Soderlund/Lord def. Hilderbrand/Pavel (UCF) – 6-3
2. Mazzuchi/Decamps (UCF) def. No. 53 Ross/Woodall – 6-3
3. Rubio/JanMagnus Johnson (UCF) def. Goetz/Alshon – 6-4
Order of Finish: 1, 2, 3

Comments