UVA Wins Four Heats At ACC Championship
Courtesy UVA Sports Media Relations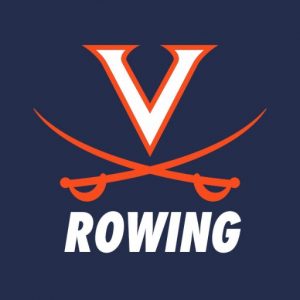 No. 10 UVA won four of its five heats on the first day of the ACC Rowing Championship Friday evening on Lake Hartwell at Clemson.
The Cavaliers won their respective heats in the Third Varsity Eight, Second Varsity Four, Second Varsity Eight and Varsity Eight. UVA placed second in the Varsity Four behind Syracuse.
UVA will seek its 10th straight ACC Rowing championship on Saturday. The Cavaliers have captured 73 of the previous 80 events at the conference championship. UVA has also raced to ACC titles in 18 of the 19 ACC championship regattas.
On Friday, UVA posted a time of 6:40.370 in the Third Varsity Eight, defeating runner-up Notre Dame (6:51.101) by more than 10 seconds.
The Cavaliers (7:14.668) raced past the second-place Syracuse (7:28.924) by more than 14 seconds in the Second Varsity Four.
Syracuse edged the Cavaliers 7:11.594-7:13.309 in the Varsity Four, but UVA's Second Varsity Eight rebounded with a 6:31.366-6:40.070 win over Clemson.
UVA's Varsity Eight concluded the racing by out-distancing runner-up Notre Dame 6:26.358-6:34.528.
The heats were held on a sunny evening, with temperatures in the mid 80s, with a west to southwest wind gusting from three to seven miles per hour.
"The goal is to get all five boats to the finals and we did that today," head coach Kevin Sauer said. "Very competitive racing today. I thought our crews responded really well and we're looking forward to the finals tomorrow."
The ACC Rowing Championship concludes Saturday morning beginning at 8:05 a.m. with the Petite Final of the Third Varsity Eight race. The finals will be streamed live on ACC Network Extra (WatchESPN.com) and the ESPN App.
Friday Preliminary Results
Third Varsity Eight: 1. Virginia 6:40.370, 2. Notre Dame 6:51.101, 3. Louisville 6:54.067, 4. North Carolina 7:18.029, 5. Miami 7:25.907
Second Varsity Four: 1. Virginia 7:14.668, 2. Syracuse 7:28.924, 3. Boston College 7:37.333, 4. Louisville 7:41.883, 5. North Carolina 7:44.898
Varsity Four: 1. Syracuse 7:11.594, 2. Virginia 7:13.309, 3. Miami 7:28.830, 4. Louisville 7:31.124, 5. Boston College 7:36.213
Second Varsity Eight: 1. Virginia 6:31.366, 2. Clemson 6:40.070, 3. Notre Dame 6:40.839, 4. Boston College 6:49.295, 5. Miami 6:51.863
Varsity Eight: 1. Virginia 6:26.358, 2. Notre Dame 6:34.528, 3. Clemson 6:36.059, 4. Miami 6:38.872
Lineups
Varsity Eight: Coxswain: Izzi Weiss, Stroke: Reilly White, 7: Heidi Long, 6: Anna Fairs, 5: Emily Ashton, 4: Jamey Bulloch, 3: Sophia Kershner, 2: Lizzie Trull, Bow: Carrie Warner
Second Varsity Eight: Coxswain: Colette Glass, Stroke: Isabella Strickler 7: Star Davidson, 6: Alex Slabbert, 5: Ally Terblanche, 4: Georgia Gray, 3: Sophie Pennoyer, 2: Mackenzie King, Bow: Tessa Otting
Third Varsity Eight: Coxswain: Serena Chmelar, Stroke: Isabel Rundle, 7: Mary Wright, 6: Katrina Strash, 5: Emiliana Geronimo, 4: Casey Martin, 3: Brooke Rickert, 2: Rose Kelly, Bow: Sara Cliborne
Varsity Four: Coxswain: Gabby Grob, Stroke: Carrie Wentzel, 3: Lauren Poland, 2: Nicola Lawless, Bow: Shiann Gardner
Second Varsity Four: Coxswain: Eva Gobourne, Stroke: Abbie Bird, 3: To Wiersma, 2: Hannah Watson, Bow: Grace Comerford

Comments