UVA Women Open ACC Play, Compete in Nail-Biter Against Florida State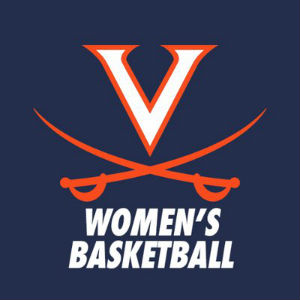 Story by Kipperly Tidball
The Virginia women's basketball team proved they will be a formidable opponent in ACC play as they held their own until the very last moments of their conference opener at JPJ, losing to Florida State 63-61.
UVA was 6-7 and FSU was 12-1 in pre-conference play.
The two teams were never more than eight points apart, with Florida leading by eight at one point during the first quarter and UVA leading by six during the third quarter.  Virginia outscored Florida 15-10 in the second quarter and 24-17 in the third quarter.
JPJ fans were on their feet several times during the heated contest between the two teams that ultimately ended in heartbreak. There were 10 lead changes throughout the game, with the Cavaliers leading the entire third quarter and most of the fourth quarter.  The teams were tied for the fifth time when FSU took the lead with 47 seconds remaining, and UVA was unable to recover.
Coach Tina Thompson expressed hopefulness as well as disappointment at the outcome.
"We fought hard. We stuck to the game plan. I mean our kids executed in a big way, so you definitely have to find the small victories in that. As a staff, we are really excited about that.
"Of course, it's a tough loss, especially when you feel like you have the game in your grasp and it slips away. It's never an easy feeling or easy to digest, but I'm really proud of our overall effort in this game."
Three Virginia players scored in double figures. Sophomore point guard Brianna Tinsley tied her career high score with 19 points, three of which were three-pointers.  Junior guard Jocelyn Willoughby garnered all of her 14 points in the second half, and senior forward Mone' Jones captured 12 points.
Coach Thompson continued, "We executed our game plan and stuck to our scout defensively, and (Kiah) Gillespie just hit some really, really tough shots. She's their leading scorer and their leading rebounder, and she's the go-to player on their team. She did what she's supposed to do."
In fact, Gillespie, FSU's redshirt junior forward, ranked 17th nationally leading up to this game with 97 made field goals for the season. She scored 19 points and 11 rebounds against Virginia, obtaining her sixth double-double this season.
When asked about Willoughby's inability to score in the first half, Thompson explained, "Jocelyn is one of our leading scorers and a go-to player, so of course [opponents] are going to try to take things away from her. What I appreciate is that she was patient and she continued to do the other things; she continued to defend well, she continued to rebound and contribute in other ways like finding teammates when she's not getting looks herself. She just allowed the game to come to her."
Willoughby shared her own thoughts about Virginia's performance, saying, "I feel like we came into this game thinking, 'you know ACC is a new season within a season' and so it's a fresh start for us. We worked on some things over the few days that we had to prepare for this game. We expected it to be competitive. Even though the non-conference season did not go as well as we would have liked, we expect to be competitive in every game. I don't think we were surprised to be in it with them today."
With respect to Tinsley's contribution and development, Willoughby said, "I think she is growing into her position as a point guard, learning the options offensively and just being more aggressive which we love when she is doing that, attacking the basket and taking her shots and then hitting an open person."
In the end, UVA shot 38.7 percent (24-62) of field goals compared to FSU's 41 percent (25-61). Virginia led in three-point shooting with an average of 35.3 percent (6-17), while Florida State made 28.6 percent (6-21) of their shots beyond the arc.
There are currently only eight players on the Virginia roster. The 6'9 junior center Felicia Aiyeotan, who is recovering from a knee injury, is not expected to return for another week to two weeks.
Thompson nevertheless expects good things from her team during the remainder of conference games.  She affirmed, "We're competitive and we defend. We can cause problems for any opponent that we have. It just takes a lot of effort and it's really hard. You have to do it day in and day out. Specifically, with a short roster it can wear on you, but I think we're starting to believe the stuff we talk about every single day.
"It's not something we just talk about, it's who we're becoming. When you become that and when you know that, it becomes a lot easier. Is it not hard? No, it's totally hard, but you get excited and enjoy the fact that it's hard because you know you can push and fight through it. That's who we are."
Comments