UVA women's lacrosse gets huge commitment from St. Anne's Addi Foster
By Jerry Ratcliffe
Carrington King has been around the game of lacrosse long enough to know that what he was witnessing a couple of years ago was special.
To see an eighth-grader starting on St. Anne's-Belfield's varsity lacrosse team was unusual enough. To watch that eighth-grader single handedly take over the game was mind-blowing.
King, a former STAB varsity boys' assistant coach and current girls' varsity head coach, was talking about present Saints' junior midfielder Addi Foster. On Thursday, Foster made University of Virginia women's lacrosse coach Julie Myers very happy.
Foster, who grew up a UVA fan, committed to Myers' program, quickly ending what likely would have been an intense recruiting battle.
"I knew there was something special that day," King remembered of Foster taking control of the game. "You couldn't beat her to a ground ball, you couldn't stop her.
"Even though that was two years ago, that was the light-bulb moment for me and the staff. When the pressure is on, you see what kind of grit and determination a player has. The ability to take over a game in all three phases makes everybody pause."
Foster has continued to progress to the point where she was All-Conference as a freshman, All-State and All-American as a sophomore.
That's quite a switch from the first time Addi Foster picked up a lacrosse stick. She was an 8-year-old third grader, and her mom, Mindy, signed her up for a recreation lacrosse league and failed to tell her daughter until it was time to report for the first practice.
"I was really mad about it at first," Addi giggled while telling the story Thursday. "I showed up at the first practice crying."
Her dismay was short-lived as she fell in love with the sport immediately and couldn't wait for the next practice. It's a passion she has carried ever since.
With recruiting picking up over the summer, Foster scheduled her visit to Virginia the weekend after she got an invitation from Myers. She scheduled all her other recruiting calls for visits after her trip to UVA.
"I was 99-percent positive that I wanted to go to Virginia, but I just wanted to be around the team and make sure it was really the right place," Foster said. "I went on my visit, loved it, loved the girls, loved everything about it, and then reached out to all the other schools and was like, 'Sorry, I've made my decision to go in another direction.'"
The other direction, Virginia, was delighted to add her to the fold, just like it was when another former St. Anne's star, Connor Shellenberger, made a huge splash on the men's lacrosse world this past season as a freshman leader on a national-championship team.
"Julie said she likes my hustle, and that was a big thing," Foster said of her future coach. "That's really a big part of my game, because I'm a midfielder and can play all positions.
"They liked how I sprint back on defense just as hard as I do on offense, which is a little unusual because you have some players that want all the glory, want to score and make all the big plays. Virginia's coaches like how I value the little things, especially on defense."
Foster wasn't sure where all that comes from, but she's always liked doing the little things.
"I don't shy away from the glory plays, but I value the little things and the scrappy things on the field more than most people do," she said.
King has noticed all those little things as well.
"She leads by example with her hustle, not just on the offensive end, but everywhere," King said. "As a coach, you like to see kids maintain that top gear all over the field. She's never afraid to put herself in the mix in the 'Dirty Thirty,' I call the middle of the field.
"I couldn't be more excited for her. I know this has been her dream from a fairly young age, which I think is unique. She set this goal for herself and it's so well-deserved because she's one of the hardest working players I know."
King said Foster would have been a great "locker-room" leader, except that STAB hasn't had true locker rooms the past couple of years, but that leadership is still there.
"She's great on the bus," the coach said. "She's a quiet leader for us. She's not the most outspoken player, but leads by example."
Originally at the attack position, Foster moved to midfield after gaining strength to where she could run the middle of the field more effectively.
"By her freshman year, she was far and away the best player on the field," King said. "She's relentless with the fundamentals."
Foster, a left-hander, upped her game during the quarantine due to the pandemic in 2020, working with local trainer Nate Rullman, a former Maryland player who was named 2016 U.S. Lacrosse assistant coach of the year.
"We worked almost every day of the year, so that work ethic is probably the thing that got me here the most," Foster said. "We worked on footwork and dodging and shooting, so I think that really helped my offensive game a lot, made me real confident in shooting from different places. That's important in scoring a lot of goals."
Even Foster had to pinch herself as a starter on STAB's varsity as an eighth-grader. She transferred last-minute from public school to St. Anne's in the middle of the year, mainly because eighth-graders couldn't play varsity in the public school system.
"My coaches were very complimentary," she said.
Then, to make All-American as a sophomore, well, that's almost unheard of.
"It's surreal," Foster said. "To be honest, I didn't even know what an All-American was before that year started. It's not that I don't pay any attention to that stuff, I just do my thing, and when I get recognition I take it and appreciate it. It was really surprising."
She knew her coach was nominating her, but to gain that honor as a sophomore? 
"I didn't think I would get it, but I was really grateful that my coach had that much confidence in me."
Could she be UVA's female version of Shellenberger? She hopes so.
"Wow, that would be some big shoes to fill," Foster chuckled. "He's an amazing player. I know he has worked so hard for so many years to get where he is. It's awesome to see a local kid get that kind of recognition."
Foster has worked hard as well, and credits her coaches along the way, as well as her parents, Mindy and Shane Foster.
"My mom played lacrosse at Albemarle and they won the state title when she was a freshman," Foster said. "My dad played golf at JMU, but he has also been a huge part of my journey."
And now, the journey continues.
Support JerryRatcliffe.com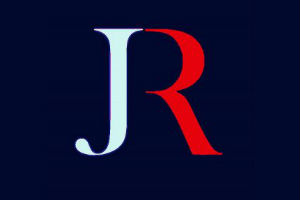 Make a one-time or recurring gift to support JerryRatcliffe.com online below. Your gift is not tax-deductible. Thank you for your support of JerryRatcliffe.com and the "Jerry Ratcliffe Show" podcast!