UVA Wrestling announces 2022-23 schedule
Courtesy UVA Media Relations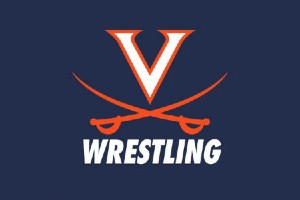 Virginia head wrestling coach Steve Garland announced the 2022-23 schedule on Tuesday with a slate that features five home dates and includes three home ACC duals.
"We are excited for this year's schedule," Garland said. "We are doing something a little new this year and instead of starting with duals, we will be competing in tournaments for the first couple of weeks. The goal is to get a lot of matches early and then roll into some great dual matchups such as Northwestern and Campbell. We have some big events after that including the Midlands and Virginia Duals before heading into the always tough ACC portion of the schedule."
The Cavaliers open with back-to-back appearances at open tournaments, starting with the Southeast Open (Nov. 5) and then the App State Invitational (Nov. 13). In addition to the two tournaments to start the season, Virginia will also send wrestlers to compete at the prestigious Midlands Championships (Dec. 29-30).
The Cavaliers are also set to compete in five non-conference duals, including home dates against Northwestern (Nov. 20) and American (Feb. 4). Virginia will travel to compete in duals at Queens University of Charlotte (Dec. 2) and Campbell (Dec. 4), while also wrestling George Mason (Jan. 7) in a neutral-site dual at St. Christopher's School in Richmond.
The Cavaliers will compete at the Virginia Duals (Jan. 13-14) with participating teams and exact competition schedule to be determined.
In ACC competition, Virginia will host Pitt (Jan. 20), NC State (Feb. 3) and Duke (Feb. 10), while traveling to North Carolina (Jan. 27) and Virginia Tech (Feb. 17).
The ACC Championships are scheduled for March 5 at NC State, while the NCAA Championships will take place in Tulsa, Oklahoma, from March 16-18.
"Overall we have a balanced schedule where we will see teams from across several conferences to give our guys the balance they need to get an NCAA bid for our conference and then get on the podium at NCAAs," Garland said. "We have a deep team to start the season. Our culture and leadership will determine how far we go as a unit. I'm excited to see how we respond to the challenge and am excited to see what these guys can do."
2022-23 VIRGINIA WRESTLING SCHEDULE
Nov. 5                    at Southeast Open                              10 a.m.
Nov. 13                  at App State Invitational                    All Day
No. 20                    NORTHWESTERN                                 7:30 p.m.
Dec. 2                     at Queens University                          7 p.m.
Dec. 4                     at Campbell                                          4 p.m.
Dec. 29-30             at Midlands Championship                11 a.m.
Jan. 7                      vs. George Mason                                TBA
Jan. 13-14              at Virginia Duals                                   TBA
Jan. 20                   PITTSBURGH*                                       7 p.m.
Jan. 27                   at North Carolina*                               7 p.m.
Feb. 3                     NC STATE*                                            7 p.m.
Feb. 4                     AMERICAN                                            1 p.m.
Feb. 10                   DUKE*                                                    7 p.m.
Feb. 17                   at Virginia Tech*                                  7 p.m.
March 5                 at ACC Championships                       All Day
March 16-18         at NCAA Championships                    All Day
* Denotes ACC dual
Home events in CAPS