UVA's Howell: Louisville QB Cunningham has our full attention
By Jerry Ratcliffe
While Louisville's defense prepares for the passing threat of Brennan Armstrong & Co., Virginia defensive coordinator has been busy putting together a game plan to contain Cardinals quarterback Malik Cunningham.
Cunningham, a 6-foot-1, 200-pound, dual-threat redshirt junior, is coming off a strong showing in a close loss at Wake Forest. The Deacons kicked a late field goal to win the game. Last season, in Louisville's 31-17 loss at UVA, Cunningham was spectacular at times, rushing 20 times for a career-high 197 yards and two touchdowns.
This year, Cunningham is a more well-rounded QB, as he has improved his passing abilities.
"He's done a better job of sitting in the pocket, making good throws," Louisville coach Scott Satterfield said. "Last year, even his first year, he would just take off running when he didn't really need to. This year, what he's done a much better job of is looking at his next read. That's something he wouldn't have done in the past and I think he will continue to grow and get better."
Louisville has made more of an effort this year in designing called runs for Cunningham, especially in the red zone, where he has been effective (he's No. 8 in the country in points responsible for with 17 touchdowns — 10 rushing, seven passing). By comparison, UVA's Armstrong is No. 11 with two rushing and 14 passing.
Cunningham can stress out a defense with an uncanny feel for running the football, plus he's quick.
"Because you have to cover and you have to get to him, it stresses everybody more," Virginia's Howell said.
"[Cunningham] is doing the same stuff (as last year when he rushed for almost 200 against the Cavaliers), so the things that we did that didn't work, we are not going to do that," Howell said. "We just have to have more awareness of him.
"There were some crucial turnovers that helped us in that game, so we kind of hung in there. I would say [Cunningham] has improved and we made some mistakes, and so he has our full attention for sure."
In last season's game, Noah Taylor picked off a first-quarter Cunningham pass and returned it 85 yards for a touchdown. Later in the game, Nick Grant ripped the ball away from Cunningham after a 27-yard gain, which led to an Armstrong touchdown.
While the Cavaliers appeared to have improved on the defensive side of the ball in last Thursday's 30-28 win in Miami, the victory came against a backup quarterback for the third time in five games.
When Howell was asked how much the defense has closed the gap between where it was and where he wants it to be, he wasn't definitive.
"I'm not sure, honestly," Howell said. "I don't know what our potential is, and we are just going to keep working and trying to get better to see how far that goes."
Louisville is a 2 1/2-point favorite.
Support JerryRatcliffe.com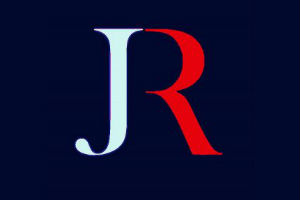 Make a one-time or recurring gift to support JerryRatcliffe.com online below. Your gift is not tax-deductible. Thank you for your support of JerryRatcliffe.com and the "Jerry Ratcliffe Show" podcast!