UVA's QB is a rare combination of grit, desire, and Bronco loves it
By Jerry Ratcliffe
Brennan Armstrong isn't the stereotypical UVA quarterback from the past, and Bronco Mendenhall is in love with that notion.
Free spirit might be an understatement, but Armstrong is comfortable in his own skin, even if part of that skin is covered up with a variety of tattoos.
"Red hair, lefty, tattoos, earrings, it's all messed up," Armstrong laughed as he pulled up the sleeve on his sports coat and showed off some of the artwork that adorns his non-throwing arm. "This one is where I'm from, Ohio. I was a Catholic growing up, but more of a Christian now. There's a rosary with a compass. There is my area code, 419. They all mean something."
There's a spartan and a lion mixed in, and that's it for now, even though he admits he is addicted to the body art.
"They cost too much money," Armstrong chuckled. "I'll have to get more money on the NIL (Names, Images and Likeness rule), but we're going to go all the way up [the arm] with it."
That's just fine with his coach, who we're guessing would never dream of considering a tattoo for himself. Wife, Holly, would probably lock him out of the house.
His quarterback, though? Armstrong can be whatever he wants to be as long as he follows Bronco's rules.
"I love Brennan Armstrong as a combination of quarterback, and maybe iron cage fighter, and stock trader, and back country guide, deep sea fisherman," Mendenhall giggled. "Oh, and pipeline worker.
"You can put anything that's hard and tough and competitive. He's that and he thrives at UVA."
The Cavaliers quarterback, who was onced committed for eight months to Minnesota before UVA assistant coaches Jason Beck (quarterbacks) and Garrett Tujague (offensive line), made a last-ditch effort to sway the Shelby, Ohio, QB into changing his mind.
"They called me up out of the blue one day and it just crossed my mind that I wasn't going to the right place with Minnesota," Armstrong said. "I reopened my recruitment and ended up at Virginia."
Mendenhall is grateful for the change of mind. A rising redshirt sophomore, Armstrong came in behind record-breaking quarterback Brice Perkins, and filled in nicely as a first-time starter in the pandemic-shortened 2020 season.
A dual-threat QB, Armstrong tied for the FBS lead with the most single-season games (six) with 200+ passing yards and 45+ rushing yards last year. He was third in the ACC and 18th nationally with 296.6 yards of total offense per game. He was also No. 8 nationally among non-option QBs with 552 yards rushing.
According to UVA records, he was only the second left-handed quarterback to start a game in the program, the other being Jameel Sewell. Armstrong also joined former Cavalier and NFL QB Matt Blundin to throw for more than 200 yards in his first two career starts.
He also became the only player since 2000 to throw for more than 225 yards, rush for more than 70 yards and throw for three touchdowns against Clemson. The southpaw also fueled UVA's upset over 15th-ranked North Carolina when he passed for 208 yards and three touchdowns, plus tore up the Tar Heels' defense by rushing 20 times for 66 yards and a score.
Pro Football Focus analysts named him honorable mention All-ACC in his first year as a starter for all his effort.
Mendenhall loves the guy.
"He fits exactly what I would like, and he fits really well with my personality with the type of leader I want," the coach said. "I love tough, I love gritty, I love physical, and I love competitive and I love combative.
"What's to say you can't be blue collar in a white collar setting? And he is, and I'm appreciative of that."
Mendenhall and UVA AD Carla Williams have talked about that stereotyping of athletes, students, heck, even coaches.
"It's really easy to stereotype someone that goes to an institution," the coach explained. "What if UVA is for all of Virginia? Who's to say an agricultural young person won't thrive at UVA?
"After all, the football coach loves riding horses and lives on 30 acres, so maybe I'm not stereotypical either. Maybe there's all kind of people that belong at UVA that aren't being considered. Brennan is maybe the spokesmodel for that."
Armstrong gained an early reputation for running over would-be defenders rather than sliding or going out of bounds. He relished his toughness, but eventually learned a little about self preservation. Oh, he'll still take on a tackler, but less often.
While he had some spectacular performances last season, it was a learning process.
"I feel like my brain wasn't turned on as fast as it should be," Armstrong said. "I can use my feet to get out of situations, throw the ball away instead of forcing things and try to make something happen."
Most of his mistakes came early and he dramatically cut down on turnovers as the season progressed after he came to the realization at "If I don't play good, we're not going to do good, and vice versa. Now, I know what it felt like to play good."
His relationship with Beck is excellent. They're on the same page, exchange feedback during games and in sessions on Monday's where they attempt to fix what may have gone wrong.
"We have an open dialogue … we just connect," Armstrong said. "He understands what I'm thinking and I know what he's looking for."
Armstrong likes to play with emotion. Maybe that's the iron cage fighter that Mendenhall referred to. He also lives and plays with experience.
The fiery redhead believes the prediction that Virginia will finish fifth in the Coastal Division standings is off base heading into the season.
"I think we're going to shock a lot of people, I really do," Armstrong said.
Should that happen, it seems like an excellent reason to add another tattoo, maybe one with a trophy?
Support JerryRatcliffe.com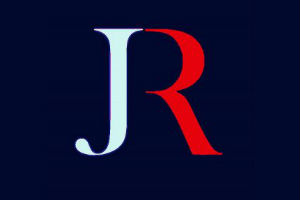 Make a one-time or recurring gift to support JerryRatcliffe.com online below. Your gift is not tax-deductible. Thank you for your support of JerryRatcliffe.com and the "Jerry Ratcliffe Show" podcast!