UVA's velociraptors meet UNC's high-flying offense in NCAA lacrosse semifinals
By Jerry Ratcliffe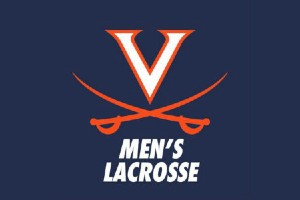 Virginia has a rich history in men's lacrosse, and Lars Tiffany is hopeful his Cavaliers can add to that history this weekend.
UVA owns six NCAA championships in the sport along with two USILA titles. Coaches like Jim "Ace" Adams and Dom Starsia built the program's stature over long consistent tenures, something that Tiffany has restored. His Wahoos are reigning champions from 2019, with last year's tournament wiped out by the pandemic.
When fourth-seed Virginia takes on No. 1 seed North Carolina on Saturday (noon start in East Hartford, Conn.) for the third time this season, it will be for a chance to return to the national championship game on Memorial Day. The two teams split the previous contests, so Saturday's rubber match is the opportunity for Tiffany's team to score back-to-back national crowns for the first time in program history.
While that may be the case, it's not something the Cavaliers dwell on.
Senior attack Matt Moore, one of the team's top leaders, said this weekend isn't about making history, but rather a strong focus on this title only.
"Our captains talked about this a couple weeks ago where every single team is different, every Virginia lacrosse team is different," said Moore. "It's a brand new team, so repeating is really not in our vocabulary because it's a new season."
Because the '20 season was wiped out by the pandemic, 2019's title seems further away, and that's why back-to-back national titles hasn't exactly been on the Cavaliers collective minds.
"We've been thing about getting to this point, and honestly, I'm glad that it's been two years since the last national championship because we really don't think about 2019," Moore said. "We think about that experience and what we learned from it, but we really don't think about the pressure of repeating."
Saturday, the only thing on the Cavaliers minds is Carolina. UVA has been dominant in the series of late, having won four of the past five meetings, including the last one on April 10 in Chapel Hill, when the then-No. 4 Wahoos toppled the then-No. 3 Tar Heels, 18-16.
"I think it's really beneficial to have played a team twice, kind of knowing what their schemes are, what they like doing, but we have to be ready for everything, and I think that's where our coaches are coming in," Moore said.
The fact that Tiffany and his coaching staff come to the players and receive and deliver instant feedback throughout a game has been a big plus for the Cavaliers all season long.
"We're coming off a great win against Georgetown and I think we have momentum on our side," Moore said. "Our coaches are doing a good job of kind of allowing us to dictate what we do and what we think, leaning on leadership around the whole team.
"They're doing a great job of answering questions, asking what we see out there, and kind of letting us really dictate what we are going to do and the pace we want to play, how physical we want to be."
Virginia's offense has been strong this season, but its defense has been exceptional in the postseason. Just ask Georgetown coach Kevin Warne, who described the Cavaliers' defense this way:
"They are the longest defense we've played all year. I feel like I'm watching Jurassic Park with a bunch of velciraptors running around in front of the goal."
Those were Warne's comments after watching his team manage only three goals in a lopsided loss to UVA in the quarterfinals.
Warne's comments weren't lost on North Carolina coach Joe Breschi, who directs the nation's best offense.
"They were shocked at how long Virginia is," Breschi said. "They have tremendous length. Their sticks are in the passing lanes."
To prepare for that, the UNC coach had three of his tallest scout team players move to defense in an attempt to give his offense a look at what it would be like to face that UVA length.
Certainly it's not Breschi or his Tar Heels' first look at that length, having met twice already this season. UNC won the first game, 16-13, in Charlottesville in early March, then watched UVA roll to an 18-16 win in Chapel Hill a month later.
"When I saw the stats, I was like, 32 goals for us, 31 for them in two meetings … so, you're looking at a shootout at the OK Corral, which should be fun for fans," Breschi said.
If it is a shootout, anything could happen in this third meeting between the Heels and the Wahoos.
Support JerryRatcliffe.com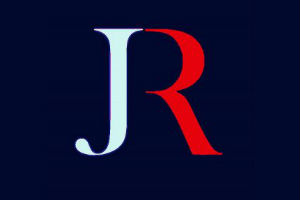 Make a one-time or recurring gift to support JerryRatcliffe.com online below. Your gift is not tax-deductible. Thank you for your support of JerryRatcliffe.com and the "Jerry Ratcliffe Show" podcast!