Verkleeren qualifies for World Team Trials
Courtesy UVA Media Relations
Jarod Verkleeren qualified for the World Team Trials by claiming a first-place finish at 70kg in freestyle at the USAW Last Chance Qualifier to lead a trio of Virginia wrestlers at the event that ran Friday through Sunday.
Dylan Cedeno took a third-place finish at 65kg, while Justin Phillips also competed and posted a 2-2 record at 79kg.
With his first-place finish, Verkleeren will join Virginia wrestlers Jay Aiello and Michael Battista at the World Team Trials. Aiello and Battista both qualified by virtue of their finishes at the USMC U.S. Open Championships last month.
Verkleeren went 5-0 on the day, cruising through the bracket on the way to the title. He defeated Christian Monserrat who was a 2019 NCAA qualifier at West Virginia and fourth-place finisher in the Big 12 Championships that season in the finals. Verkleeren also posted a win over Mike VanBrill in the semifinals. VanBrill was a two-time NCAA qualifier for Rutgers and finished third at the 2021 Big 10 Championships.
65kg: Dylan Cedeno – Third Place Finish
R16: Bye
QF: Cedeno def. Kyle Hauserman (Penn RTC) by VPO1, 7-4
SF: Brock Zacherl (Clarion RTC) def. Cedeno by VSU, 10-0 (4:50)
Conso. SF: Cedeno def. Danny Buteau (USAW Maine East Wrestling Club) by VSU, 11-0 (1:58)
Third-Place Match: Cedeno def. Kyle Hauserman (Penn RTC) by VPO1, 13-6
70kg: Jarod Verkleeren – First Place Finish
R32: Verkleeren def. Matthew Ryan (Bulls Wrestling Club) by VSU1, 12-1 (1:16)
R16: Verkleeren def. Ryan Anderson (Bearcat Wrestling Club) by VSU1, 12-2 (4:20)
QF: Verkleeren def. Danny Fongara (New York City RTC) by VPO1, 9-8
SF: Verkleeren def. Mike VanBrill (SKWC RTC) by VPO1, 6-4
FINAL: Verkleeren def. Christian Monserrat (New York Athletic Club) by VPO1, 10-1
79kg: Justin Phillips
R32: Andrew Dickson (Patriot Elite Wrestling Club) def. Phillips by VSU1, 14-4 (5:28)
Conso. R16-2: Phillips def. Matthew Benedetti (Husky Elite Wrestling Club) by VPO, 2-0
Conso. R8-1: Phillips def. Marcus Petite (Bulls Wrestling Club) by VPO1, 9-6
Conso. R8-2: Noah Grover (Bulls Wresting Club) def. Phillips by VSU1, 18-7 (5:09)
Support JerryRatcliffe.com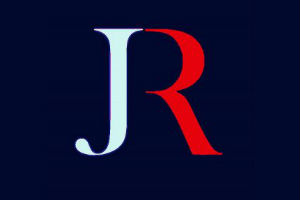 Make a one-time or recurring gift to support JerryRatcliffe.com online below. Your gift is not tax-deductible. Thank you for your support of JerryRatcliffe.com and the "Jerry Ratcliffe Show" podcast!