Virginia adds McDonald's All-American transfer guard Clark from Arizona
By Jerry Ratcliffe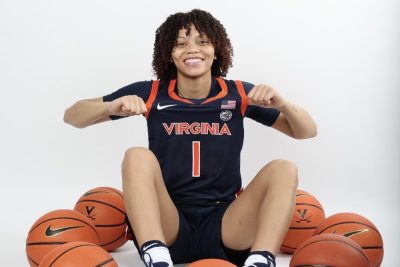 Virginia's women's basketball program received another boost on Friday, when the Cavaliers announced that Arizona guard Paris Clark would transfer to the UVA program.
Clark is a 5-foot-8 guard and a rising sophomore from The Bronx, N.Y., where she starred at Long Island Lutheran, averaging 25 points, 8 rebounds and 6 assists per game.
Clark is a McDonald's All-American, the fourth now in Virginia's program, including Kymora Johnson of St. Anne's-Belfield, Mir McLean of UConn and Sam Brunelle of Notre Dame.
"I'm thrilled to officially welcome Paris into our Wahoo Family," said Coach Amaka Agugua-Hamilton. "She's a high-character, hard-working, talented player who wants to be a part of something special here at UVA. Her game speaks for itself, a guard who can play on both sides of the ball, a three-level scorer, defensive stopper and rebounder. I am certain she will thrive in our culture and impact our program on and off the court."
Last season, Clark played 24 games off the bench for Arizona, which made it to the second round of NCAA Tournament play. Clark averaged 3.8 points, 2.8 rebounds and 13.2 minutes played for the Wildcats. She was ranked the No. 21 overall prospect in the nation by ESPN coming out of high school.
— Paris Clark (@Paris_Clark2022) April 7, 2023