Virginia advances to ACC Championship with 1-0 win over Clemson
By Kip Coons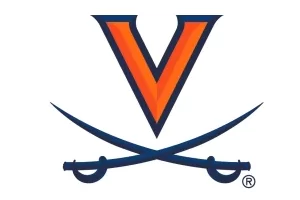 CARY, N.C. – Virginia used a tried-and-true formula in the semifinals of the ACC Women's Soccer Championship on Friday night.
Diana Ordonez, the ACC Offensive Player of the Year, slammed home her conference-leading 15th goal of the season in the second half, and fifth-year goalkeeper Laurel Ivory made it stand up with her 41st career shutout to lead the top-seeded and No. 1-ranked Cavaliers over No. 24 Clemson 1-0.
UVa (16-1-2) advances to the final for the eighth time and will seek its third ACC tournament title at 1 p.m. Sunday in Sahlen's Stadium at WakeMed Soccer Park, having previously won the event in 2004 and 2012.
The Cavaliers will play second-seeded and second-ranked Florida State (15-1-2), a 2-1 winner in overtime over fifth-seeded Wake Forest. Maria Alagoa scored the game-winner in the 97th minute for the Seminoles.
The Cavs tied Florida State 1-1 on the road on Oct. 28 in the regular-season finale.
Virginia leads the series with Clemson 16-12-2 and was unbeaten against the Tigers from 2004-2017 (12-0-2). But Clemson had won the last two meetings in 2018 and 2020, and UVa hadn't beaten Clemson since 2016, a fact that the Virginia players discussed this week.
The first half was relatively quiet, although each team had an excellent scoring chance. In the 13th minute, Ordonez got off a shot on goal out of a goalmouth scramble following a corner kick, but her attempt was saved off the line by Clemson's All-ACC defender Megan Bornkamp. The decision was upheld by video review.
Fifth-seeded Clemson (12-6-1), which had a 3-2 edge in shots in the half, got a great look from third-team All-ACC midfielder Makenna Morris in the 30th minute, but her 18-yard attempt from the right side of the penalty area caromed off the far left post.
After a scoreless first half, it took Virginia less than three minutes to break through in the second half. Haley Hopkins, the Vanderbilt transfer and third-team All-ACC forward, found some space down the right flank and drove all the way to the goal line before getting off a cross.
Alexa Spaanstra was the first UVa player into the penalty area, but she dummied the pass in traffic and let it carry to Ordonez, who efficiently put it away at the 47:27 mark. It was the eighth assist this season for Hopkins.
"Haley is just so dangerous, and she does such a good job of getting to the end line," Ordonez said. "I thought it was good recognition by Alexa just to leave the ball. I think we've been doing a better job of linking together and making better decisions up top that lead to goals."
Clemson coach Eddie Radwanski said his Tigers were successful in surrounding Ordonez during the first half.
"We just wanted to make sure somebody was attached to Diana, and for the most part we did," he said. "Unfortunately on the goal we did not. To her credit, she's been a lethal scorer this year. You give her one opportunity and she'll finish it and punish you, and that's what she did."
Hopkins assumed a larger playmaking role in the second half, using her speed and footwork to get behind the defense and threaten the goal with sharp crosses.
"Like all Clemson teams, they're organized, hard to break down," UVa coach Steve Swanson said. "At halftime we felt we were in good position to create some things, but we couldn't get the final pass. We had a lot of overlaps in the first half that didn't connect."
He said Hopkins became more assertive in the second half.
"They had a good foundation," Swanson said of the Clemson defense. "A back four and a midfielder, too, and dropping another three to create a good block. There wasn't a lot of space in the midfield area.
"I thought it was a matter of switching the point, getting the weakside diagonal. (Hopkins) is dangerous when she faces up, and she's got a good change of pace."
Hopkins had a great opportunity to add to UVa's lead in the 85th minute when a deflected ball fell to her in the attacking third, giving her a 1-on-1 chance against her defender. But Clemson goalkeeper Hensley Hancuff made a diving stop on Hopkins' blast from nine yards.
"Full credit to her to get back and create some problems for them in the second half," Swanson said. "We had to either play over them or around them, and I think around them was the better option today."
Hopkins' role grew in importance this season when senior forward Rebecca Jarrett was lost in the fourth game to an ACL injury, and it seemed likely that UVa's offense might be slowed. But Hopkins, a grad transfer with two seasons of eligibility remaining, has stepped in and given the Cavaliers another playmaking and goal-scoring threat. She has eight goals and is second on the team with 24 points.
"It's given them another dimension to play," Radwanski said. "They've changed a little bit, at least in my  opinion, how they've attacked. They've got a chance to ask other questions about a defense.
"You have two really strong aerial threats in her and Diana, and they've scored a number of goals off set pieces. That's definitely a dimension that UVa hasn't had in the last several years. They took a little bit of a page out of our book.
"And having a threat to run at back lines is a good threat to have."
Meanwhile, UVa's defense successfully kept the Tigers at bay. The Cavaliers outshot the Tigers 10-5, 8-2 in the decisive second half. Ivory had to make only two saves, and both were on shots from distance that she handled easily. Hancuff also finished with two saves.
"That's something we've been working on, especially this week in practice, closing down when we can," Ivory said, noting a huge improvement over last season's effort. "I think I have arguably the two best center backs in the country (in senior Claire Constant and junior Talia Staude). I know they're going to do their job, and we have a good rotation on our outside backs."
Ivory, the NCAA's active leader in career shutouts, downplayed her eighth shutout of the season and 41st of her career.
"I think you can throw numbers out all you want," she said. "I think those are going to come when you  play for five years, but at the end of the day I think it's a testament to the team over the five years. Right now numbers don't matter. What matters is wins."
Support JerryRatcliffe.com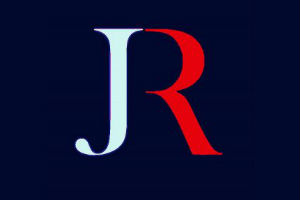 Make a one-time or recurring gift to support JerryRatcliffe.com online below. Your gift is not tax-deductible. Thank you for your support of JerryRatcliffe.com and the "Jerry Ratcliffe Show" podcast!