Virginia advances to Legends Classic title game with 65-55 win over Georgia
By Scott Ratcliffe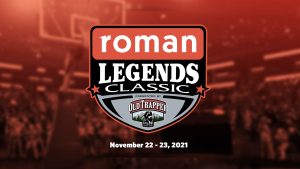 Virginia held on late in a tightly contested, back-and-forth affair to defeat Georgia, 65-55, in the semifinals of the Roman Legends Classic in Newark, N.J., on Monday, in a contest that featured six ties and 11 lead changes.
Junior guard Armaan Franklin got off to a hot start and then came alive down the stretch, leading all scorers with 23 points (8 for 16 FG, 1 for 7 on 3-pointers) on the evening, tying his career high, as the Cavaliers (3-2) advanced to tomorrow's championship game.
Trailing by three at the half, Kihei Clark knotted the game up with his second 3-pointer of the night before the Wahoos rattled off four more to grab a 38-34 lead.
Interior starters Kadin Shedrick and Jayden Gardner each picked up their third personal foul of the game by the 16:22 mark. Francisco Caffaro picked up some of the slack, but was whistled for his third foul just a few minutes later, forcing Tony Bennett to get a little creative down the stretch.
Shedrick and Caffaro each got called for their fourth by the 10-minute mark, taking the team's tallest two players off the floor for much of the duration.
Carson McCorkle entered and connected on a triple and later came away with a crucial steal, and then another takeaway by Reece Beekman led to a pair of Franklin free throws that gave the Hoos a 53-48 advantage with just under five minutes remaining.
Franklin scored on a left-hand lay-in moments later, then after an emphatic Shedrick block on the other end, Franklin struck again, as his jumper pushed the Cavalier lead to 57-51 with 2:29 left.
With 1:43 to go, Georgia (2-3) lost its leading scorer, as Braelen Bridges fouled out, and Shedrick split a pair of freebies and then swatted another Bulldog shot, his fourth of the game. On the ensuing trip down, Shedrick got a key offensive rebound and sank two more from the line, and UVA led by seven as the game went under 60 seconds.
On the night, Virginia shot 39.6 percent (21 for 53) from the field and 25 percent (5 for 20) from long distance, forcing 16 UGA turnovers, nine of them after halftime. The Hoos recorded 7 blocks and 7 steals, and scored 14 points off of Bulldog miscues.
In addition to his scoring success, Franklin also registered 6 rebounds, 2 assists, a block and 3 steals. Clark finished with 12 points and 3 assists, while committing just a pair of turnovers. Gardner played just 27 minutes due to foul trouble, but wound up with 11 points and 6 rebounds. Beekman added 7 points, 3 assists, 2 rebounds and 2 steals.
Shedrick had just 3 points, but hauled down 7 rebounds and blocked 4 UGA shots, while Caffaro added 3 points and 5 boards in 19 minutes off the bench.
Georgia was held to 37-percent shooting (20 for 54 FG) and just 14 percent from beyond the arc (3 of 21). The Bulldogs won the rebounding battle, 42-29. Bridges led Georgia with 14 points, while Jailyn Ingram added a double-double with 10 points and 12 boards, and Kario Oquendo had 9 points. Former Wahoo Jabri Abdur-Rahim, who transferred to UGA in the offseason, made just 1 of his 6 shot attempts (0 for 3 from 3-point land), finishing with 4 points, 4 rebounds and a block in 26 minutes.
FIRST HALF
Franklin scored Virginia's first 9 points — and 11 of the team's first 13 — as part of a 13-2 run which included 11 straight, highlighted by a Beekman steal and score.
Ingram sank a pair of back-to-back 3-pointers to pull Georgia back within a point at 15-14 with 11:44 left in the opening half.
Igor Miličić Jr. entered the game soon after and picked up where he left off from Friday, knocking down his first triple of the game before the Bulldogs tied it at 20-20 with 8:31 until halftime.
A Clark 3 broke the brief tie before Abdur-Rahim 4:54 cut it to one with just under five minutes to go, and then Georgia took the lead on the next trip down.
Gardner immediately put the Cavaliers back in front on a nice dish from Beekman, but then picked up his second foul and had to sit the rest of the half, just like Shedrick.
A Georgia shot-clock violation out of the ensuing media timeout at the 3:42 mark led to a tough Clark layup amongst the trees with 2:56 left to give the Hoos a 29-26 edge, but Virginia misfired on its final four field-goal attempts (and 7 of its last 9) of the half.
Clark made a pair of free throws with 2 ticks left to trim Georgia's lead to one, but a careless 3-shot by Caffaro on a desperation Jaxon Etter halfcourt heave at the buzzer gave the Bulldogs two more points (Etter missed one of his three free throws) to make it 34-31 Georgia going into the locker room.
UP NEXT
The Cavaliers will face Providence (5-0) in the championship game on Tuesday night (7:30 p.m. on ESPN2). The Friars defeated Northwestern in Monday's second semifinal, 77-72.
Team Notes
Courtesy UVA Media Relations
Virginia (3-2) improved to 4-4 vs. Georgia

Virginia is 2-0 vs. Georgia in the modern era

UVA is 149-43 in nonconference action under head coach Tony Bennett

The Cavaliers outscored the Bulldogs 34-21 in the second half

UVA had a season-low four turnovers

The Cavaliers will compete for their seventh November tournament championship in the last eight years tomorrow night vs. Providence
Player Notes
Double Figure Scorers: Armaan Franklin (23), Kihei Clark (12), Jayden Gardner (11)

Franklin tied a career high with 23 points, his second 20-point effort of the season

Franklin matched a season high with three steals

Clark handed out three assists to move into a tie for 10th on UVA's career list at 401

Kadin Shedrick matched a career high with 4 blocks

Shedrick registered his fourth straight multi-block game
Support JerryRatcliffe.com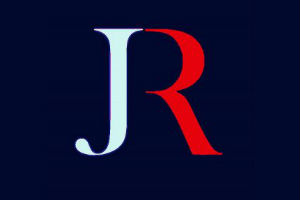 Make a one-time or recurring gift to support JerryRatcliffe.com online below. Your gift is not tax-deductible. Thank you for your support of JerryRatcliffe.com and the "Jerry Ratcliffe Show" podcast!