Virginia basketball at crossroads, when will the Cavaliers draw a line in the sand?
By Jerry Ratcliffe
Virginia basketball is at a crossroads with its entire season at stake heading into the final week of regular-season play. It's time to fish or cut bait.
Ranked No. 6 in the nation — perhaps a little higher than deserved — a week ago, the Cavaliers have looked like anything but a top-10 team over their last four games: two narrow escapes at Louisville and against Notre Dame, followed by a bad loss at Boston College and an incredibly poor first-half performance in a loss at North Carolina over the weekend.
With his team mired in an inexplicable shooting slump, Tony Bennett has also become tethered to a small lineup that worked for awhile, but has had its shortcomings of late because he can't rely on his big men in matchups against teams with talented post players.
What is Bennett to do?
Virginia entered the weekend with a chance to take over first place in the ACC standings. Instead, it exited tied for third with Clemson, which comes to town on a mission this Tuesday night.
The Tigers, fresh off a 96-71 annihilation of NC State in Raleigh, are desperately seeking a Quad 1 victory to keep their NCAA tournament possibilities alive. Sound familiar?
Carolina's backs were similarly against the wall Saturday when the Tar Heels hosted UVA. In fact, UNC was 0h-for-9 in Quad 1 games before devouring the Cavaliers. Carolina sits at No. 47 in the NET rankings, one of the metrics used by the NCAA tournament committee in picking its field.
Beating Virginia was a "must-win" for UNC. The Cavaliers faced that same scenario a couple of weeks ago in Blacksburg when Virginia Tech was desperate for its first Quad 1 win of the season, and UVA obliged. The Hokies have since fallen apart, but now Clemson comes to Charlottesville as another team of desperation.
The Tigers jumped from No. 74 to No. 58 in the NET after clobbering NC State. They are listed as one of Joe Lunardi's next four out or second four out or some kind of nonsense.
What Virginia will have to be concerned with is that Clemson shot nearly 60 percent for the game and 52 percent from the 3-point line.
Coming off a game where Carolina — which entered the weekend as the fourth-worst 3-point shooting team in the country — made nine triples and essentially buried Virginia in the first half, the Cavaliers have reason for worry. Bennett's "Pack-Line" defense has had to choose its own poison of late, either packing the lane and not allowing opposing big men, like UNC's Armando Bacot, to beat them, or risk allowing teams to bomb away from the 3-point line.
That's exactly what Carolina did. While Bacot was bottled up and didn't do much damage inside (11 points, 6 rebounds), the Tar Heels hammered UVA's defense from the perimeter. Jayden Gardner couldn't stay with 6-foot-9 Pete Nance, who was 4 for 4 on 3's, shooting his way out of a slump that had drawn wrath from the Carolina crowd, blaming him for all of UNC's miseries.
Virginia has plummeted to No. 240 nationally (out of 352 teams) in 3-point percentage defense.
For UVA, its flirting with disaster if it allows Clemson to walk away from Charlottesville with a win. The Cavaliers have already dropped from the 3 to the 4 line in projected NCAA seedings, and are in jeopardy of losing out on possibly playing early-round NCAA Tournament games in nearby Greensboro, where they could build some strong momentum only days after the ACC Tournament is played there.
Meanwhile, Bennett has problems on the other end of the floor as well. His team, to quote the late Tommy Lasorda, hasn't been able to hit water if it fell out of a boat.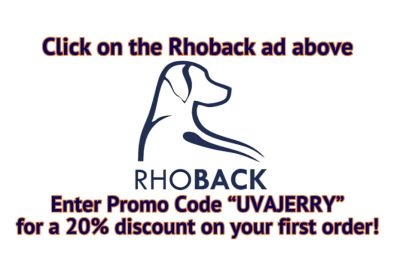 Not only have the Cavaliers struggled from beyond the arc, but they're missing at point-blank, missing layups, missing free throws. You can't win in the ACC missing bunnies.
"I keep hoping one of these days we're gonna break out of this shooting slump, so it'll happen," Bennett said after watching his team slip to 13-5 in ACC play with the Carolina loss.
The anemic shooting performance in Chapel Hill marked the third-straight game that Virginia shot less than 40 percent from the field. That loss came only a few days after scoring a season-low 48 points at Boston College.
UVA now sits at No. 174 in the country in field-goal percentage (44.7) and No. 69 in 3-point field-goal percentage (36.3).
If there was any silver lining to Chapel Hill, it was that Bennett was encouraged by his team's second-half play, when it outscored the Tar Heels, generally outplaying them for the final 20 minutes. UNC was held to 33-percent shooting after the break (7 of 21) and returned to its normal ineptitude from the 3-point arc (1 for 6, 16.7 percent). Too little, too late for Virginia, but perhaps something to build on.
"I thought it was some of the hardest basketball we've played this year," Armaan Franklin said of the second half.
Bennett felt better about his team after the way it finished.
"I thought we ran good, tough, hard offense and produced quality shots," Bennett said. "You just keep knocking and try to make little adjustments. I told the guys there's a lot of basketball left to be played, that we'll get after it and keep trying to find ways."
Meanwhile, he has to find an answer for teams exploiting Virginia from the 3-point line. As Bennett pointed out, when a guy like Nance is bombing away, it stretches UVA's defense and opens up the floor, and can completely change the dynamics of a game.
Clemson has the ability to do those things, and the Tigers are another desperate team hoping to make an impression on the NCAA committee at Virginia's expense.
The question is, just when is Virginia going to get desperate?