Virginia basketball jumps into transfer portal for guard, forward
By Jerry Ratcliffe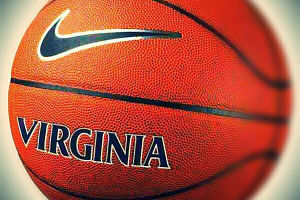 Virginia hasn't wasted any time jumping into the college basketball transfer market.
The Cavaliers are in the mix for Penn State junior combo guard Myreon Jones and for Cincinnati freshman forward Tari Eason. UVa has reached out to both players who have entered the transfer portal.
Jones is part of the mass exodus at Penn State, where all five starters and a top reserve have entered the portal.
The 6-foot-3, 180 guard, was the Lions top scorer this past season, averaging 15.3 points per game, along with 2.7 rebounds and 2.0 assists. He was a double figures scorer in all but two of Penn State's games this past season and posted a team-high 39.5 percent from the 3-point line.
Virginia, Wake Forest, Arizona, Houston, Maryland, Alabama, Auburn, USC, LSU, NC State, Oklahoma, Colorado and South Carolina have all contacted Jones, who is originally from Birmingham, Ala., but was recruited to Penn State out of Suwanee, Ga. He originally committed to Memphis but de-committed when Tubby Smith was fired.
Jones is a solid 3-point shooter, having made 37.6 percent of those shots over his three-year career (134-356). He also shot 41.1 percent from the field (151-365) and 77.4 percent (130-168) from the free throw line. He scored a career-high 29 points last season in a win over Nebraska.
Jones was an honorable mention All-Big Ten choice the past two seasons.
Virginia has also contacted Tari Eason, who just finished his freshman campaign at Cincinnatti.
The 6-8 forward, who was born in Virginia, has lived in Seattle most of his life, which explains why both Washington and Washington State are in pursuit along with UVA, Arizona, Pitt and Virginia Tech.
Eason averaged 7.3 points, 5.9 rebounds and shot 46 percent from the field.
Comments