Virginia basketball lands 4-star wing Leon Bond for Class of 2022
By Jerry Ratcliffe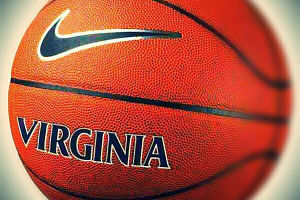 Virginia basketball has landed another key figure in its recruiting Class of 2022 in 4-star wing Leon Bond from Wauwatosa East High School, just outside Milwaukee, Wisc.
Bond joins 4-star combo guard Isaac McKneely from Poca, W.Va., who committed during the past season, giving Tony Bennett a great building block for the program's future. Bond chose Virginia over Marquette and Cincinnati, which is particularly interesting because new Marquette coach Shaka Smart made Bond his team's prime recruiting target.
Bond's home is only a short drive from the Marquette campus and Smart, who came to Milwaukee from Texas and formerly VCU essentially smothered the hometown star during the live recruiting period.
With a meteoric rise in the recruiting rankings during his junior year at Wauwatosa and the subsequent AAU spring circuit with JH1 Elite, Virginia was on him early, resulting in an official visit to Charlottesville last month even though Bond did not hold a scholarship offer from the Cavaliers.
Bennett wanted to see Bond in person during AAU play and once he did, the UVA coach was thoroughly convinced he wanted this player in his program and offered quickly. Several college basketball recruiting experts believed Bond would commit to nearby Marquette, but the lure of Virginia's success under Bennett, the potential of making it to the NBA and playing in the ACC was powerful.
Some believe that Bond, 6-5, is one of the most athletic prospects in the 2022 class. Not only can he score as a wing/big guard, but what most likely attracted Bennett to him is that he projects to be a lockdown defender the likes of Malcolm Brogdon, Isaiah Wilkens, De'Andre Hunter and other past Cavaliers.
He has the opportunity under Bennett and his staff to become that "complete" player that Bennett talks about. Not only should he develop as a reliable 3-point shooter, but boasts the athletic explosiveness of former Cavalier Justin Anderson.
Bond told 247Sports' Eric Bossi that his relationship with Bennett was one of the critical factors in him choosing UVA.
"The way that Coach Bennett recruits to the Five Pillars in his program really spoke to me as a person," Bond said. "He also said something that really stood out to me in that you have to lose together and grow to learn to win together," a mantra Bennett used between the heartbreak of the 2018 season and the national championship in 2019.
"Don't get me wrong, Coach Bennett is a great coach, but he recruits even better people, and that means a lot to me. What he's been able to build at Virginia and the tradition behind it is so cool to me."
Bond said that Bennett sees him as a Hunter type, especially as an elite defender.
Bond is ranked No. 42 in the country by 247Sports, while McKneely is ranked No. 57, although both are expected to rise in those rankings during their senior campaigns.
The Wahoos are now expected to turn their attention to Isaac Traudt, a forward from Grand Island, Neb., whom UVA coaches shadowed all across the country during the month of July. Traudt has visited UVA, North Carolina, Nebraska and Michigan State. Texas recently offered and Gonzaga has now entered the picture.
Traudt has a solid relationship with Bennett and with McKneely, who intentionally took his official recruiting visit to Virginia at the same time as Traudt. Traudt is a 6-9, 205-pound forward, another key piece of UVA's recruiting puzzle.
Traudt said he will not announce his commitment until September.
Support JerryRatcliffe.com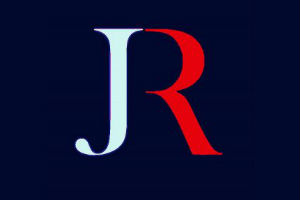 Make a one-time or recurring gift to support JerryRatcliffe.com online below. Your gift is not tax-deductible. Thank you for your support of JerryRatcliffe.com and the "Jerry Ratcliffe Show" podcast!