Virginia basketball makes cut lists for 4-Star forward, 3-star wing
By Jerry Ratcliffe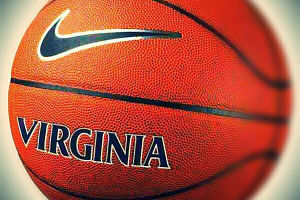 A consensus Top 30, 4-Star forward is showing some interest in Tony Bennett's Cavaliers.
Julian Phillips, a 6-foot-8, two-time all-state standout from Blythwood, S.C., has included Virginia in his top 10 schools. A member of the class of 2022, the versatile forward has narrowed his list to: UVA, Alabama, LSU, Florida State, Tennessee, UCLA, Southern Cal, Clemson, Florida and Kansas.
A 4-Star by 247Sports and a 5-Star by Rivals, Phillips has not been offered by Virginia according to the recruiting services. Some analysts believe that the South Carolina player is leaning toward Florida State.
"I just want to go where the best fit is and where I can go and play my freshman year," Phillips told The State newspaper in Columbia, S.C. "I want to be at a school that will help me develop my game.
"The ultimate goal is to be an NBA player, so I want a school that will develop my game to the next level. I want a good academic school as well. One day the ball will stop bouncing and I will have to fall back on my education, so I want a school that will set me up for my life after basketball as well."
Phillips has made a few official visits to FSU, LSU, Wake Forest and Clemson, but would like to take more in the fall, leading up to his decision around November.
"Me and my family have had a great time [on all the visits]," Phillips said. "I thank the coaches for bringing me out. All of them showed me why they've recruited me and why they want me, what it is like on their campus and what the school has to offer."
Eric Bossi, a recruiting analyst for 247Sports said because of Phillips' versatility, that he can easily negotiate today's game because of his size, his ability to handle the ball, and the improvement of his jump shot.
Phillips credits his trainer Christian Savage, for making the jump shot better.
"We worked on my shooting and that is something I took very serious," he said. "Coming into July, I shot the ball really well this summer. I try to play as hard as I can and don't take any plays off. I think I am a versatile forward and can play inside and out."
Meanwhile, Brice Sensabaugh, a 6-6 wing, who does hold a Virginia offer, announced his final eight, and the Cavaliers made the cut.
Sensabaugh (see related story on this site) said his final list includes: UVA, Georgia Tech, Alabama, Florida, Stanford, Illinois, Indiana and Vanderbilt.
Support JerryRatcliffe.com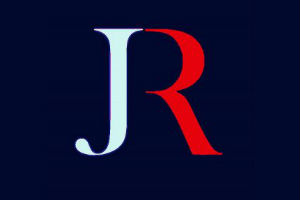 Make a one-time or recurring gift to support JerryRatcliffe.com online below. Your gift is not tax-deductible. Thank you for your support of JerryRatcliffe.com and the "Jerry Ratcliffe Show" podcast!