Virginia basketball offers two future wings
By Jerry Ratcliffe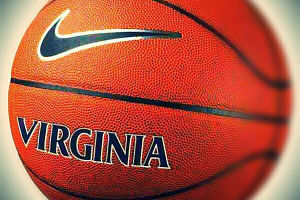 Now that college basketball coaches can hit the road recruiting again, Virginia's Tony Bennett hasn't wasted any time making offers to a couple of high school prospects.
The latest offer is to Justin Edwards, a 6-foot-7 wing out of Imhotep Charter, Pa., in the Philly suburbs. Edwards, who is a member of the recruiting class of 2023, has exploded onto the recruiting scene already this summer with eye-catching performances in AAU play.
Imhotep has been the dominant team in the Philadelphia Public League, winning four of the last five titles. He also plays for Team Final's 16U team in AAU.
Virginia's interest is in Edwards' length and his ability to defend multiple positions, in addition to his greatly improved offensive skills.
Bennett joined a horde of coaches watching Edwards this past weekend, and thus the offer. Edwards has offers from UVA, Villanova, Tennessee, Oklahoma State, Miami, Virginia Tech, Penn State, Seton Hall, DePaul, UConn, Rutgers and Alabama.
"I just got my jump shot," Edwards said about working hard on his offense during the Covid-shortened season. "I had the skills established but I really needed to work on my shot. It started to come together toward the end of the school year."
Another reason Bennett may have been drawn to Edwards was his attitude about the rest of his game when the offense isn't there.
"When my shot isn't falling, I need to impact the game in other ways like rebounding and getting on the floor," Edwards said. "I can't always depend on scoring the basketball. I have to see the game better."
UVA also offered 6-7 DeMatha wing (class of 2022) Tyrell Ward, who is rated the No. 45 recruit nationally for his class by Rivals.
Ward has a ton of offers, but is considered a strong lean to Virginia Tech because his former head coach at DeMatha, Mike Jones, was recently named associate head coach at Tech.
Meanwhile, Colin Smith, a 6-8 power forward from Chandler, Ariz., (class of 2022) narrowed his list of schools to 10. Virginia is on the 4-star's list, but the Cavaliers haven't offered Smith at this point.
Smith's 10: Virginia, Michigan, Oregon, Illinois, Stanford, Vanderbilt, Arizona State, Arkansas, Texas and Minnesota.
Support JerryRatcliffe.com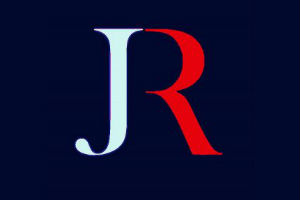 Make a one-time or recurring gift to support JerryRatcliffe.com online below. Your gift is not tax-deductible. Thank you for your support of JerryRatcliffe.com and the "Jerry Ratcliffe Show" podcast!