Virginia basketball returns to its roots for 2021-22 season: suffocating defense

By Jerry Ratcliffe
Tony Bennett gave us a glimpse into what Virginia basketball might look like this season, and, well, it looked familiar.
Absent of the 3-point bombers from last season, Virginia will return to its roots — defense — to get the job done. If you fell in love with 52-48 cliffhangers, applauding shot clock violations and lockdown defense, this will be your team.
The Cavaliers lost more than 70 percent of their offensive production from last season when Trey Murphy III (New Orleans Pelicans), Sam Hauser (Boston Celtics) and Jay Huff (Washington Wizards) moved on. Oh, and there was Tomas Woldetensae, who could light up opposing zones with his streaky perimeter shooting.
Then there was Justin McKoy who transferred to rival North Carolina, and Casey Morsell, who in his quest for more offensive opportunities transferred to NC State, and Jabri Abdur-Rahim, who left for Georgia.
Virginia's success last season, winning the ACC regular season, was pinned more to the Murphy/Hauser/Huff/Woldetensae group than the McKoy/Morsell/Abdur-Rahim trio. Largely, UVA lived and died with the 3-pointer.
While the offense touched the JPJ ceiling in terms of production for a Cavaliers team and the defense suffered a bit. It wasn't bad, it just wasn't Bennett-certified like most of his teams have been for the past dozen seasons.
This year, that must change.
"It takes some time," Bennett said of the emphasis on defense this season (UVA opens up against Navy on Nov. 9). "We're not near where we've been with more experienced teams.
"That's reality, but that doesn't mean we can't get to that spot or get further along as time progresses. There's no substitute for that, and so we're just still trying to figure it out."
While Bennett doesn't stress perfection of his "Pack Line" defense as intensely during the offseason workouts as much as this time of the year, he can measure his team's strides in learning to defend in a couple of private scrimmages against quality competition before the season begins.
He is known for experimenting with various lineups, combinations and schemes in early-season contests against nonconference competition, always tinkering to perfect.
This team may more resemble the 2019-20 squad or some of Bennett's earlier teams due to the emphasis on defense.
"We weren't as gifted (in '19-'20), but we won games at times with our defense," Bennett said. "I think this team this year, it's not there yet, but it's going to have to [reach that point]. That's going to become really important.
"Can you be so tough-minded defensively and take a step that you can hang in games or win games defensively, and then continue to figure out, 'Alright, how do we score? How are we effective?' And it'll have to look different because of what we lost."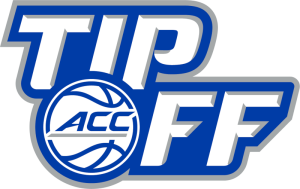 Defense will have to be the identity of this basketball team in order for it to be successful.
Gone are most of the shooters that accounted for 212 shots from beyond the arc last season.
The backcourt, composed of point guards Kihei Clark, a fourth-year with lots of starting experience, and sophomore Reece Beekman, along with transfer shooting guard Armaan Franklin from Indiana, will be leaned on for their aggressiveness on both ends of the floor.
All three are solid on-ball performers defensively. While Franklin was a 42-percent perimeter shooter for the Hoosiers, Clark and Beekman clearly have the ability to create their own shots and drive to the basket.
"Armaan comes in as a perimeter guy that brings some shooting, which our team has lost a lot of," Bennett said.
Beekman said that both he and Clark have spent a lot of time in the gym during the offseason working on their perimeter shooting. Franklin can play at either the 2- or 3-spot for the Cavaliers, depending on whether Bennett will have both point guards on the floor simultaneously.
Adding scoring potential to the lineup will be freshmen Igor Milicic, Jr., one of the top prospects from Europe, and Taine Murray from New Zealand. Murray, at 6-5, and Milicic, at 6-9, played in high-level leagues in their respective countries and could contribute as the season goes along. Both Kody Stattmann and Carson McCorkle  return with some experience.
Meanwhile, the frontcourt will feature another transfer in 6-8 forward Jayden Gardner, 7-1 Francisco "Big Papi" Caffaro, and 6-11 Kadin Shedrick, who has added weight and muscle.
Gardner, who transferred from East Carolina, was a force for the Pirates, averaging 18 points a game for three years, and was a strong rebounder as well. He was first-team all conference and last season had a 20-point, 18-rebound game against Houston, an eventual Final Four team. He adds much-needed experience to UVA's frontcourt.
"He's shown he can score, is versatile and he's different from what we lost," Bennett said.
Gardner is strong inside the paint and attacks the basket.
Shedrick was described by Bennett to fit the role that several past Cavaliers excelled in, such as Isaiah Wilkins, Darion Atkins and Akil Mitchell, those physical rim protectors.
"I think it's important to have that guy that's a fixture or glue guy or a rim-protector type of player and Kadin has the makings to be that," Bennett said. "He's active, he's mobile. He doesn't have to be Jay Huff or Sam Hauser. He's not, but he has his own strengths and he's got about a 7-foot-5 wingspan.
"He's so long, he's mobile, he's continuing to get stronger and when you have mobile, active, bigger players, that's important for anchoring your defense, being kind of the bookend."
If you detected Bennett hinting at defense during every opportunity, step to the front of the line. Defense is the blueprint to Bennett's success, and it's going to be a priority this season.
(FRIDAY: Reece Beekman braced to have a breakout year for Cavaliers)
Support JerryRatcliffe.com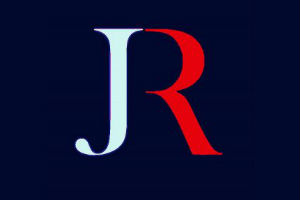 Make a one-time or recurring gift to support JerryRatcliffe.com online below. Your gift is not tax-deductible. Thank you for your support of JerryRatcliffe.com and the "Jerry Ratcliffe Show" podcast!