Virginia braces for Pitt defense, QB Pickett, with Armstrong's status still unknown
By Jerry Ratcliffe
Nobody is pinning last Saturday night's 28-3 loss to seventh-ranked Notre Dame on backup quarterback Jay Woolfolk. The problem was more about who wasn't on the field rather than those who were on it.
When we learned that starter Brennan Armstrong, who was the nation's leading passer, would not play due to broken ribs he had suffered a couple of weeks ago at BYU, we all assumed it was all about Notre Dame naming its number. Personally, I was surprised the Irish didn't hang a minimum of 40 on the Cavaliers' struggling defense.
It was presumed that Virginia was holding Armstrong out of the nonconference game in favor of having him for the two remaining ACC opponents, Pitt and Virginia Tech, and that those games were more important in the big picture than upsetting Notre Dame.
Beat Pitt and Tech, and UVA is Coastal Division champions of the ACC for a second time in three years (there was no Coastal race last year due to Covid).
However, did we assume too much?
What if Armstrong is done for the regular season? Broken ribs are broken ribs. It was clearly visible that he wasn't comfortable in warmups Saturday night prior to the game. He was throwing gingerly, shook his head negatively to the trainer and went into the locker room. When he returned to the field, he donned a headset and turned into assistant quarterback coach for the rest of the evening.
Woolfolk did his very best. No reason for him to accept any blame for the loss. He's a true freshman, and facing a top-10 team in your first start is a huge ask. He'll be terrific in the future, but the future is not now.
After losing to Notre Dame, Bronco Mendenhall told media that Armstrong was day-to-day, then second-to-second. Monday, little had changed.
"Man, I haven't seen Brennan yet today, I'm praying that it is more second-to-second rather than day-to-day," Mendenhall said. "Put it this way: it might be hour-to-hour. I might have misspoke. I'm hoping it's at least hour-to-hour, but I would prefer second-to-second."
Regardless of who lines up at QB for Virginia, Armstrong or Woolfolk, they are going to face one of the most aggressive defenses in the country. Pitt is No. 3 nationally in sacking opposing quarterbacks, with 36 sacks posted for 277 yards in losses.
Armstrong, when healthy, actually was more effective against the blitz than when opponents played him straight up. Woolfolk, expectedly, struggled under pressure and was sacked seven times by Notre Dame, a team not exactly known for applying pressure on the quarterback.
"[Pitt] has an aggressive mindset just within their scheme," Mendenhall said. "Probably some of the most pressure in all of college football, meaning numbers. They certainly aren't afraid to use six rushers. Six rushers is about the most you can bring consistently. Pitt makes that kind of commonplace. They do it really well. They max their coverage with that.
"When they're not bringing that amount, there's other combinations, really active front players that are taught to be aggressive and kind of I would say attack-first and read-second in terms of their mindset. They do a really nice job."
Gee, seems like that used to be Virginia's "havoc" defense that just two years ago put up a school-record 46 QB sacks. This year, after 10 games, the Cavaliers have only 12.
With the Coastal up for grabs on Saturday, Virginia has problems on both sides of the football. Although the Cavaliers mixed up their schemes against Notre Dame and blitzed more, they still couldn't record a sack, and the Irish seemed in control from wire-to-wire.
Meanwhile, Woolfolk just couldn't move the offense. UVA managed but 278 yards total offense and was 5 for 14 on third-down conversions, 1 of 3 on fourth down. Notre Dame was 7 for 11 on third downs.
Woolfolk wrote on his Twitter account over the weekend: "I got to do better, simple."
Again, no one blamed Woolfolk. He did all he could. It was a matter of circumstances.
Most of us wondered what a shootout might have occurred if Armstrong was healthy, but we'll never know.
Mendenhall is hoping the rest of the team will step up their games to help Woolfolk be more effective. However, even if that happens, how is Virginia going to counter Pitt's ability to put up points?
While the UVA defense seemed to have been more aggressive and played more tacklers in the box than customary this season, would that be good enough to combat one of the nation's highest-scoring offenses this weekend?
Pitt is No. 4 nationally in scoring with an average of 43.5 points per game. The triggerman is QB Kenny Pickett, who surprised the Panthers when he decided to return for a fifth year.
Offensive coordinator Mark Whipple has done a masterful job of bringing Pickett along. In fact, some of the NFL Draft boards have Pickett ranked as likely the first quarterback off the board come April.
"I think [Pitt] is very similar to our offense, the ball goes to a lot of different places," Mendenhall said. "The quarterback is really skilled, capable of making any throw, mobile, he can scramble and elude pressure. Then there's just a lot of different challenging concepts they use offensively, which have generated a lot of points.
"I think basically their statistics kind of tell the story. The diversity of what they do and the volume of players the ball is distributed to, I think are probably the two biggest challenges."
INJURY REPORT
Not only is Armstrong's status unknown for the Pitt game, but also slot receiver Billy Kemp IV, who was injured in the second half of the Notre Dame game, and running back Wayne Taulapapa, who apparently suffered a concussion in the BYU game on a controversial targeting call that was overturned. Taulapapa did not play against Notre Dame.
For those who missed it in last week's report, wide receiver Lavel Davis Jr., who was a star as a true freshman last season, is highly unlikely to return to the team this season after suffering an ACL injury in spring practice.
"Wayne was at the [Notre Dame] game on the sideline, just in his jersey," Mendenhall said. "He'll be going through protocol again. A lot of times when a player has had multiple concussions, if it's the second one, it takes longer than the first to clear protocol. If it's ever more than that, it's usually a sequential thing where it takes longer each time.
"I just wait for the medical staff to tell me when a player's cleared. It's best for our players that they don't feel undue pressure. They already know they want to play and be back. They don't need to hear that from me. I just try to be supportive."
Support JerryRatcliffe.com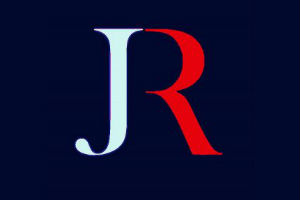 Make a one-time or recurring gift to support JerryRatcliffe.com online below. Your gift is not tax-deductible. Thank you for your support of JerryRatcliffe.com and the "Jerry Ratcliffe Show" podcast!