Virginia can still capture ACC Tournament's No. 1 seed with a win at Louisville combined with a Florida State loss
By Jerry Ratcliffe
The last time Virginia and Louisville met on the basketball court unexpectedly turned out to be the last time either team would play a game last season.
It was almost a year to the day (March 7, 2020) when Mamadi Diakite sparked UVA to a 57-54 win over the 10th-ranked Cardinals at John Paul Jones Arena. That win evened last season's series, with Louisville beating Virginia at the Yum Center.
While that game ended the regular season for both squads, it would be the end of the season for each. A few days later, the ACC Tournament was shut down due to the Covid-19 outbreak that shockingly stopped all college basketball in its tracks.
Today, the No. 21 Wahoos travel to Louisville for another regular-season ending game (4 p.m., ESPN2), and a lot is on the line for both teams. Both teams desperately want to win, but which team needs a 'W' the most?
Virginia, 16-6, 12-4 ACC, has already locked up the No. 2 seed in next week's ACC Tournament in Greensboro. The Cavaliers can actually capture the event's No. 1 seed if they beat Louisville and if current league top dog Florida State loses to Notre Dame. UVA would clinch the regular season via winning percentage if that situation occurs.
Louisville, 13-5, 8-4, is presently in fourth place in the league and trailing Virginia Tech (9-4) in the standings. The Hokies, who had to cancel their mid-week game with Louisville due to Covid issues in Blacksburg. Tech's regular season is over due to its cancellation of Saturday's game against NC State.
If Louisville beats Virginia, then the Cardinals could claim the No. 3 seed in Greensboro. They would be tied at 9-4 with Tech, but would take the seed because Louisville won the only head-to-head meeting with the Hokies this season. Should Louisville lose to UVA, depending on what else happens in the league this weekend, the Cardinals could drop to as low as the No. 7 seed.
"We have to worry about the task that's at hand and not all the shifting sands of teams winning and losing and scoreboard watching," Louisville coach Chris Mack said this week. "Go out and earn it."
Easier said than done.
Virginia owns a 10-2 record against Louisville since the Cardinals joined the ACC IN 2014, and has won 4 of 6 games in the Yum Center, including a couple of eye-popping comebacks.
Win or lose Saturday, Virginia has the No. 2 seed locked up (pending the outcome of the FSU-Notre Dame game), which would vault the Cavaliers into the ACC quarterfinals on Thursday, March 11 (6:30 p.m. tip). Should FSU lose and Virginia wins, again the Cavaliers would own the No. 1 seed and win the regular season as projected back in October. If that is the case, Virginia would move to another bracket on Thursday and play the opening game of the quarterfinals at noon.
While UVA has the double-bye locked down, the Cavaliers would love to gain a confidence-building road win over one of the ACC's upper echelon teams. Virginia's best wins this season have come against Georgia Tech (a two-game sweep), Clemson, North Carolina and Syracuse. Those four teams rank fifth through eighth in the conference standings.
With a win over Virginia in Louisville last season, the Cardinals gained some confidence in the series. Saturday's game will be Senior Day for the Cards and the Kentucky governor's office increased the capacity at sporting events, allowing an additional 2,200 fans to attend.
Louisville has won three games in a row but has been on Covid pause for a week.
The Cardinals are the type of team that could give UVA a difficult time because they feature outstanding backcourt play with Carlik Jones, who averages 17.6 points per game and is Louisville's assist leader with 76, along with David Johnson (12.5, 58 assists).
Louisville leads the ACC in perimeter defense, allowing opponents to shoot a mere 30.5 percent average from the 3-point arc. That will test Virginia's second-leading 3-point shooting percentage of 39.3.
Cardinals coach Chris Mack pointed out that Virginia isn't as dominating defensively this season as in the past, and is well aware of the offensive punch the Cavaliers boast.
"It just seems like the last few years and the times I've followed Tony's teams, whatever happened on their defensive end, they were going to walk the ball up. That's not the case," Mack said Friday. "Kihei (Clark) will push it, their guys will spot up, they've got terrific 3-point shooters. They try to free those guys in transition maybe a little bit more than in previous years. Their decisions in transition have been a little more risque."
Mack's biggest worries are Virginia's top two scorers in Sam Hauser and Jay Huff.
"They have a unique player in Jay Huff," Mack said. "Every time I see him, it seems like he grows. I'm anxious to see how tall he is this time around. Seven-foot-one doesn't do him justice.
"He's a threat around the basket for any type of lob, and he's shooting the ball as well as any player in the conference from 3 at that size. They have guys that are shooting equally as well."
That includes Hauser, who Mack once faced when he was coaching at Xavier and Hauser was playing for Marquette.
"Sam does a lot more off the dribble than he did at Marquette," Mack said. "He's a prolific 3-point shooter. He's become a much better defensive player as well.
Virginia opened as a 4-point favorite according to Vegas Insider but the line has dropped to 2.
Support JerryRatcliffe.com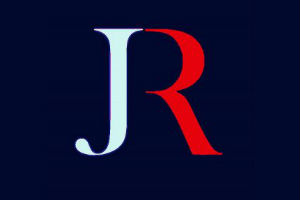 Make a one-time or recurring gift to support JerryRatcliffe.com online below. Your gift is not tax-deductible. Thank you for your support of JerryRatcliffe.com and the "Jerry Ratcliffe Show" podcast!