Virginia Captures Three Titles On Second Day Of ACC Championships
Courtesy UVA Sports Media Relations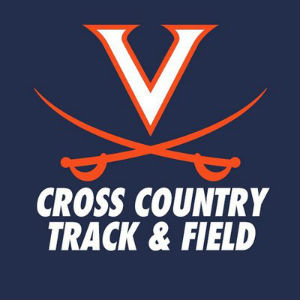 The Virginia men's track and field team captured three ACC titles on the second day of the ACC Championships at Lannigan Field on Friday to hold onto its lead in the team standings.
After two days of competition, Virginia leads the field with 77 points. Virginia Tech is in second place with 60 points, while Florida State is in third with 34.5 points.
Senior Hilmar Jonsson made history becoming the first competitor to win the ACC title in the hammer throw four consecutive years. Jonsson clinched the title with a throw of 72.84m (239-0) to win the event and top the field by 13 feet. He joins Filip Mihaljevic as the only male Cavalier to win four ACC outdoor titles in a single event.
Junior Brenton Foster topped the UVA record in the high jump on his way to clinching the ACC title in the event. Foster cleared 2.23m (7-3.75) on his third attempt at the height. The mark surpassed Virginia's record of 2.19m (7-2.25) set by Greg Byers in 1982 and Herman Moore in 1988. The jump ties for eighth best in the NCAA this season.
Redshirt senior Oghenakpobo Efekoro captured his first ACC title, winning the shot put with a mark of 19.32m (63-4.75). Efekoro led the competition through all six rounds, opening the day with a mark of 19.27m (63-2.75) – his second-best mark of the day. His final attempt topped the field by over two feet. The win was the first for Efekoro, who is a six-time All-ACC honoree in the event.
In the pole vault, junior Sam Young earned All-ACC honors with a third-place jump. Young cleared 5.07m (16-7.5) with his second attempt to reach the podium. He was one of three jumpers to clear 16 feet in the event.
In the 3000m steeplechase, redshirt junior Matthew Novak placed fifth with a time of 8:59.38. Novak earned second-team All-ACC honors.
Also competing in the men's shot put, senior Nace Plesko finished sixth, earning second-team All-ACC honors with a mark of 18.10m (59-4.75).
Sophomore Jordan Willis captured the top time in his heat and the fifth-fastest time overall in the prelims of the 400m dash. He ran a time of 47.07 to earn a spot in Saturday's finals.
"We've had a great first two days," director of track and field Bryan Fetzer said. "We are in a good position but there are a ton of possible opportunities remaining. It will come down to the final events to determine the champs. What more can you want in a championship?"
The Cavaliers will return to action tomorrow for the final day of the ACC Championships. Field events will begin at 10 a.m., while running events start at 12:05 p.m.

Comments