Virginia coaching search down to two? Bring back Poindexter
By Jerry Ratcliffe
Virginia's search for a new head football coach has apparently narrowed to two candidates, at least for now.
Athletics director Carla Williams interviewed Clemson offensive coordinator Tony Elliott on Saturday, and is scheduled to interview Penn State defensive coordinator Anthony Poindexter, a legendary UVA All-American, on Monday.
Elliott, 42, is assistant head coach to Dabo Swinney and is the Tigers' offensive coordinator and tight ends coach. He is a former Broyles Award winner, which recognizes top assistant coaches around the nation.
However, there is overwhelming support for UVA to bring Poindexter home. Virginia football alumni are demanding that Poindexter be hired, and Wahoo Nation is strongly behind the idea.
Sources said that Poindexter would like to return, but there is a gap between what he expects in terms of money and what Virginia is willing to pay.
Really? Is Virginia going to lose its top candidate over money?
If Virginia is going to hire an outsider such as Elliott, it might as well have given Bronco Mendenhall everything he wanted to stay. I've been covering Virginia football for 40 years, and if anyone in the McCue Center believes that Elliott is going to move the needle, they're wrong.
UVA fans and football alums want someone they can believe in, someone who can restore Virginia football recruiting in the state, someone with strong ties to UVA, knows what it's like to be a football player at UVA, knows the state like the back of his hand.
That would be Poindexter, a consensus All-American for Virginia's greatest football coach, George Welsh. They're both in the College Football Hall of Fame, by the way. Poindexter's No. 3 has been retired by UVA, for goodness sake.
This guy is a legend. He'd be coming home. Everyone who has ever worn the Orange & Blue can relate to this man, can believe in him, can help him. High school football coaches in this state know Poindexter or know of him.
Ditto for donors. Was told through the grapevine this weekend that one family claimed if Poindexter is hired, it would fund Virginia's athletic department's Master Plan, which includes a new football home beside the McCue Center. That fund drive appears stalled out, and if UVA hires someone that doesn't excite its donor base, it may remain stalled.
Mendenhall was clear when he said Virginia lagged well behind the rest of the ACC in terms of football facilities, and he was right. Al Groh said that nearly 20 years ago and the administration didn't listen.
Even Williams can vouch for how far behind UVA is in that commitment.
She was recently quoted as telling the school's Board of Visitors: "We've lost eight recruits in a row. They look at the facility and it says to them that we don't care about football."
Well, maybe Virginia doesn't care about football. It hasn't done much for football since the late Carl Smith donated money to renovate Scott Stadium. There's the George Welsh Indoor facility and a couple of new grass practice fields, but when the players visit the antiquated McCue Center, then visit other Power Five schools' facilities, there is no comparison.
Bringing back Poindexter brings back donors who have been reluctant to open up their checkbooks. He brings back fans, who remember what it was like when Welsh built Virginia into one of the most consistent winners in the country.
It brings back state recruiting, when names like Barber, Kirby, Slade, Jones, Moore, Dixon, Brown, Miller, McMullen, Sharper and Poindexter among others built winners here, became All-Americans here.
Ask Cavalier fans and they'll tell you, Poindexter is one of us.
Not only would he bring 17 years of coaching experience back to Charlottesville, he would bring hope, belief, allegiance, dollars, fannies in the seats.
Would an outsider cause that kind of stir, excitement?
No.
The hell with something as silly as a salary difference. Give the man what he wants. The dividends will bring millions into Virginia's athletic coffers.
Bring Poindexter home. Momma is calling, but momma needs to write a big check.
Support JerryRatcliffe.com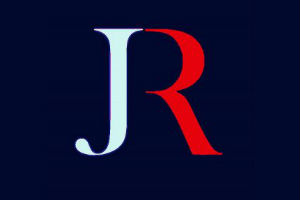 Make a one-time or recurring gift to support JerryRatcliffe.com online below. Your gift is not tax-deductible. Thank you for your support of JerryRatcliffe.com and the "Jerry Ratcliffe Show" podcast!