Virginia concludes Day 1 at Tennessee Invitational
Courtesy UVA Media Relations
Virginia set a meet and pool record in the women's 400-yard medley relay to highlight the first night at the 2021 Tennessee Invitational on Thursday (November 18) at the Allan Jones Intercollegiate Aquatic Center.
UVA's No. 1 ranked women's team is third with 260 points after the first day, behind No. 7 Tennessee (366) and No. 16 Alabama (292).
The Cavaliers' No. 7 ranked men's team is also third with 249 points. No. 13 Tennessee leads (307) and No. 24 Alabama is second (267).
WOMEN'S RESULTS
UVA closed out the night with a meet and pool record time of 3:27.12 as Reilly Tiltmann, Alexis Wenger, Kate Douglass and Alex Walsh, respectively, won the 400-yard medley relay.
Douglass won the 200-yard IM with a NCAA A time and season-best swim of 1:52.21 in the event. Ella Bathurst also advanced to the A Final and took fourth with a season-best swim of 1:57.12. Abby Harter finished 10th (1:58.33) and Sophia Wilson was 32nd (2:03.58).
UVA's relay group of Douglass, Lexi Cuomo, Tiltmann and Walsh finished second in the 200-yard freestyle relay with a time 1:26.61, a season-best time for the Cavaliers and an NCAA "A" qualifying time.
In the 500-yard freestyle, Emma Weyant swam a career-best time and seventh fastest time in UVA history with a 4:38.90 to finish third. Ella Nelson swam the eighth fastest time in UVA history (4:39.03) to take fourth and Maddie Donohoe was sixth in 4:41.54. Julia Menkhaus finished 12th (4:50.33) and Ella Collins was 19th (4:52.29).
Walsh and Cuomo finished sixth and seventh, respectively in the 50-yard freestyle. Wenger (19th), Jessica Nava (21st) and Kate Morris (22nd) advanced to the C Final.
MEN'S RESULTS
Jack Aikins, August Lamb, Justin Grender and Matt King, respectively, won the men's 200-yard freestyle relay with a season-best time of 1:17.67.
UVA won the B and C finals in the 500-yard freestyle. Jack Wright won the B final in 4:20.51 to finish ninth and Jack Walker finished 12th in 4:23.62. Tanner Hering touched first in the C Final in 4:25.00 to finish 17th, Peter Thompson was 20th (426.84) and Jan Karolczak was 24th (4:32.95).
Sean Conway and Casey Storch advanced to the 200-yard IM A Final. Conway placed third with a season-best time of 1:45.39 and Storch swam a season-best 1:46.46 for seventh. Scooter Iida (11th) and Noah Nichols (12th) made the B Final. Josh Fong (19th), Colin Bitz (20th), Matthew Styczen (22nd) and Daniel Worth (23rd) swam in the C Final, while Jack Moore (27th), Tyler Sicignano (29th) and Daniel Gyenis (31st) made the D Final.
King finished second in the 50-yard freestyle, tying the third-fastest time in UVA history (19.47). Lamb finished seven in 19.79 and Aikins also scored with a 14th place finish in 20.10. Connor Boyle (18th) and Addie Laurencelle (29th) also made the finals.
DIVING
On the women's 1-meter, Lizzy Kaye finished fourth after advancing to the finals. Kaye scored a 278.80 in the finals.
Walker Creedon led the Cavaliers on the men's 3-meter, finishing seventh with a 328.30. Joseph Perreault was ninth (312.90), Oliver Mills was 11th (281.25) and Nicholas Sanders was 12th (280.20).
UP NEXT
Day two of the Tennessee Invitational begins at 10 a.m. with prelims of the 100-yard butterfly, 400-yard IM, 200-yard freestyle, 100-yard breaststroke and 100-yard backstroke. The men's 3-meter and women's 1-meter diving begins at 1 p.m. and finals start at 6 p.m. on Friday.
Support JerryRatcliffe.com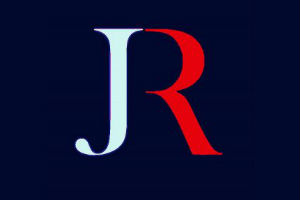 Make a one-time or recurring gift to support JerryRatcliffe.com online below. Your gift is not tax-deductible. Thank you for your support of JerryRatcliffe.com and the "Jerry Ratcliffe Show" podcast!