Virginia concludes Day 1 at Virginia Tech Invitational
Courtesy UVA Media Relations
The Virginia men's and women's track and field teams completed the opening day of the Virginia Tech Invitational at the Rector Field House in Blacksburg on Friday, Jan. 14 with strong performances from several athletes.
The Cavalier women's pole vaulters opened their season strong as Gabriella Recce set a collegiate personal best mark at 3.90 (12'9.5") in a second-place performance. Following Recce in third was Trina Barcarola who set an indoor personal best mark at 3.80 (12'5.6"). Riley Larsen finished in fifth at 3.65 (11'11.7").
In the 60m dash Jada Seaman, Kayla Bonnick and Jada Pierre all won their heats to earn spots in the finals. Seaman claimed second in the finals with a time of 7.45. She was followed by Bonnick in third-place at 7.55 while Pierre clocked in at 7.63 in sixth-place.
Owayne Owens put together an impressive performance in the triple jump. The defending ACC Champion leaped to a mark of 16.23m (53'2.9"). He finished second only to former Cavalier Jordan Scott (16.27m) who competed unattached.
Jordan Willis finished third in the 500m as he clocked in at a personal best 1:03.54.
Kyle Mosteller and Kane Aldrich earned fourth and seventh place respectively in the pole vault as each hit marks of 4.60m (15'1.1")
Support JerryRatcliffe.com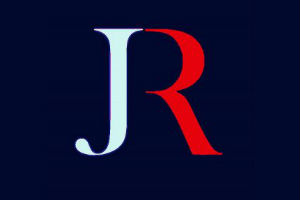 Make a one-time or recurring gift to support JerryRatcliffe.com online below. Your gift is not tax-deductible. Thank you for your support of JerryRatcliffe.com and the "Jerry Ratcliffe Show" podcast!