Virginia controls line of scrimmage in 48-0 pounding of Duke, moves into 2nd place in Coastal
By Jerry Ratcliffe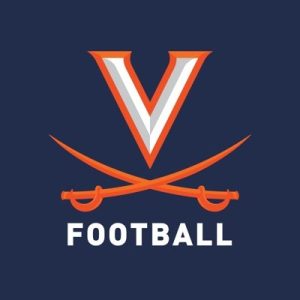 For most of the ACC season, Virginia was troubled in terms of controlling the line of scrimmage on both sides of the football.
The Cavaliers either weren't capable or interested in successfully running the football and had difficulty stopping opposing run games. Football's old adage that if you can't run the ball and can't stop the run, you're in a world of trouble, seemed to haunt UVA.
In Saturday's homecoming game against Duke, the Cavaliers put it all together and defeated the Blue Devils for the seventh consecutive time.
Even Bronco Mendenhall said he didn't see it coming as his team steamrolled Duke, 48-0.
"If we could have a strong passing game, the run game then could be the complement at a higher level, and it played out like that, which is really helpful, which added just an element of uncertainty," Mendenhall said after watching his Cavaliers stretch their winning streak to three in a row in ACC play.
Virginia's passing game was just as potent as usual with the nation's leading passer — left-handed Brennan Armstrong — throwing for 364 yards in only three quarters of action. For a change, that allowed the running game to flourish as the Cavaliers rushed 33 times for 164 yards and four touchdowns, their most rushing scores since the Boston College game last season.
Meanwhile, UVA's much-maligned defense took away the bread and butter of Duke's offense when it shut down the Blue Devils running game. Duke rushed 35 times for a season-low 110 yards and the Cavaliers' run defense held the ACC's second-leading rusher, Mataeo Durant to a mere 82 yards, on the second time this season he failed to reach 100 yards.
As a result, the Cavaliers held Duke quarterback Gunnar Holmberg to 134 yards passing and intercepted him twice. Pickoffs by Joey Blount and De'Vante Cross both led to Virginia touchdowns as the Cavaliers scored on every possession in the first half for a 34-0 lead at the break.
It was the most points scored in the first half by a UVA team against an ACC opponent since putting up 35 against North Carolina in 2004. The 48-0 shutout was the first by Virginia in ACC action since 2008 when the Cavaliers blanked Maryland, 31-0, and the largest shutout of an ACC foe since Al Groh's team stunned Miami, 48-0, in the last game played at old Orange Bowl Stadium in 2007.
"We talked a lot about [Durant] in practice this week," said UVA safety Joey Blount. "Against Georgia Tech, he carried the ball 43 times and rushed for 150 yards rushing. He's been a machine. I think we did a great job corralling him, keeping him in front of us and making sure he didn't get outside."
On the other side of the ball, Virginia's offense was unstoppable in the first half, a virtual rolling ball of butcher knives as it piled up more than 500 yards for the sixth time in seven games this season.
It didn't hurt that the Cavaliers punched plenty of holes in Duke's defensive front.
"Man, it's gratifying because [Duke] has some good D-linemen," said UVA center Olu Oluwatimi "It's always good to play well against an ACC opponent because it's never going to be easy. We want to start fast to try to demoralize an opponent early and see if they give up, but Duke kept fighting. It's always easier to play on both sides of the ball with the lead."
Duke coach David Cutcliffe, who watched his team drop its third straight game, summed things up perfectly.
"I thought we had better matchups in both lines of scrimmage and that didn't hold true," Cutcliffe said. "When you're losing there on both sides it's very difficult. It's difficult to defend the pass downfield when there's not a pass rush, and when we can't knock people off the line and run the ball, it's difficult to play offense."
UVA opened the game with a 31-yard field goal by Brendan Farrell after the drive stalled at the Duke 13. It was the first of two field goals in the game by Farrell, who was chosen by Mendenhall to "Break the Rock," an honor reserved for essentially the player of the game.
Things went haywire for Duke on the ensuing drive when Blue Devils kicker Charlie Ham missed a 25-yard field goal. It was the third straight game with opposing kickers missing field goals, the previous two coming at the end of games for potential game-winning kicks.
From that point on, Armstrong had his way with Duke's defense as he completed 25 of 45 passes (no interceptions) for two touchdowns in only three quarters. Mendenhall and his coaches decided at halftime that they would pull their starter if they could score another touchdown in the third quarter.
That came in the final minute of the quarter when Harvard transfer Devin Darrington ripped off runs of 34 and 7 yards for the score, making it 41-0. From that point, Armstrong watched backups Jay Woolfolk and Ira Armstead quarterback the team.
During those six consecutive scoring drives in the first half, Armstrong was on the money to his receivers.
Dontayvion Wicks, coming off a big hit that sidelined him for most of the Louisville game last week, hauled in seven passes against the Devils for 125 yards and Virginia's first TD on a 20-yard, over-the-shoulder catch to make it 10-0 late in the first quarter.
Billy Kemp, who passed Heath Miller on the school's all-time career receptions list with his 150th catch, hauled in six passes for 65 yards and extended his streak to 22 games with at least one reception.
Meanwhile, tight end Jelani Woods had five catches for 58 yards and a touchdown, and Keytaon Thompson caught three passes for 47 yards.
Mendenhall praised the work of his defense over the past several weeks, where he has noted continued improvement.
"You can't work any harder," Mendenhall said. "They've been working their guts out. I'm grateful for that, and our intent was to continue to build consistency and capacity and that's what we saw today."
Virginia is now 5-2 overall and 3-2 in the ACC and clearly in contention for the Coastal Division title. The Cavaliers host Georgia Tech on Saturday in hopes of continuing the momentum.
At 3-2, the Cavaliers have moved into second place in the Coastal, behind only 2-0 Pitt, which defeated Virginia Tech on Saturday.
"It's essential," Mendenhall said. "I'm just acting like we're waiting to get a call after the game to see if we get another game. We're just thinking only about one and if we play well, then they call us and say, 'Hey, you get to play another one.'
"That focus is really what's required, and we already know what we have to do to win the Coastal Division and how we have to do it. That's going to be one at a time. The next one is the next one."
Support JerryRatcliffe.com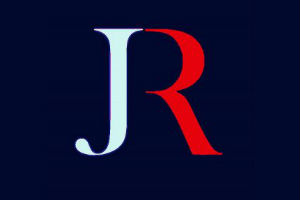 Make a one-time or recurring gift to support JerryRatcliffe.com online below. Your gift is not tax-deductible. Thank you for your support of JerryRatcliffe.com and the "Jerry Ratcliffe Show" podcast!