Virginia dissects Syracuse's 2-3 zone, continues domination of the Orange
By Jerry Ratcliffe
Virginia arrived in Syracuse with a 7-5 record, its worst start since the final year of the Dave Leitao era, and coming off a 10-day holiday break since getting obliterated on its home floor by Clemson.
Some of the fan base had already written off the season as an "all good things must come to an end" category and were looking ahead to next season when a bevy of 4-star prospects will report to Charlottesville.
After the blowout loss to Clemson, which ended the Cavaliers' 11-straight wins in the series, scribes were asking Tony Bennett if this team could be fixed, if the pieces were in place to salvage the season. Bennett couldn't guarantee it, but believed it could be done.
On New Year's night at the fabled Carrier Dome, Bennett and his Cavaliers gave themselves and their followers hope.
If anyone has ever broken the code on Jim Boeheim's patented 2-3 zone defense, it has been Bennett. Escaping the Dome with a 74-69 upset win has really become ordinary for Virginia basketball.
Since the Orange joined the ACC, Virginia has owned them for the most part, winning 9 of the 11 meetings, including a 6-2 record at the Dome.
Perhaps Boeheim's zone ain't what it used to be, but even when it was, Bennett seemed to have picked the lock.
He has a formula, putting certain personnel in the high post, where they can either shoot, pass to the corner or dish it underneath. Seems to work almost every time. This time, it was Jayden Gardner or Reese Beekman.
"I've run seven different zone offenses against Syracuse over the years," Bennett said after watching his team go to 2-1 in the ACC. "Jayden is pretty good in that spot. He made some shots."
Most of the Wahoos got in on the scoring act, much to the dismay of Boeheim, who changed the formation of the zone from the 2-3 to the 1-3-1 for about 10 to 12 possessions.
Virginia, which hasn't enjoyed very many good shooting nights this season, connected on 30 of 57 shots from the floor (52.6 percent). Part of the Cavaliers' strategy was to overload one side of the zone, which led to some unopposed dunks, allowing them to dominate the paint (40-24).
"We're not talking about great, we're talking about a little better," Boeheim said when questioned about the team's defense. "We can be a little better defensively. I think that's the key. Virginia's not a great shooting team and they shot 52 percent. Obviously our defense is not good enough."
The Cavaliers shot a whopping 63 percent in the second half (17 of 27).
Over the years, Boeheim's 2-3 has been the team's strength, but this season, the Orange ranked its worst in defensive efficiency (No. 189) since statistics analyst Ken Pomeroy began compiling rankings in 2001.
While Syracuse stayed close because of effective offense from Boeheim's two sons, Buddy and Jimmy, there wasn't much contribution outside of the family. The Brothers Boeheim pumped in 45 of the Orange's 69 points, none of their teammates making it to double figures.
Even Buddy, a pure shooter, recognized that pop's famed defense had some holes in it that Virginia exploited.
"Coach Bennett is the best at drawing up his own offense against the zone," Buddy Boeheim said. "I've seen four different looks the last four years I've played them. They've done different things with different personnel."
Regardless of personnel, Bennett always finds one or two players to pick the zone apart from the inside out. This time it was mostly Gardner, who only played seven minutes in the first half because of foul trouble, but made up for it after the break.
Four of the Cavaliers reached double figures, including point guard Kihei Clark (17), Armaan Franklin (17), Gardner (15) and Kadin Shedrick (12), who posted a double-double with a career-high 11 rebounds.
Bennett was proud of how his team executed the game plan and responded well to the beating it took by Clemson more than a week ago.
"I think there were opportunities where we could have gotten rattled," Bennett said. "I think we kept our composure and played well against the zone. It was a good step for sure."
One of those times the Cavaliers could have been rattled came with 3:52 to play. UVA had gone on 7-0 and 9-0 runs to build a 61-52 lead with 6:29 to play, but Buddy Boeheim buried a pull-up 3-pointer to cut Syracuse's deficit to 65-62.
Instead of panicking, Clark, who played a brilliant game on both ends of the floor, drilled a deep triple to push Virginia to a 68-62 lead with 3:29 remaining. The Orange never threatened until the 1:14 mark when another Buddy bomb made it a one-possession game at 72-69.
Over the final stretch, Buddy, Jimmy and Cole Swider all missed 3-point attempts under duress, while Clark wrapped it up at the free-throw line, nailing both ends of a one-and-one with 21 seconds to go.
"Kihei's [3-pointer] was huge, and it was deep," Bennett said. "You've got to stretch that zone and we made just enough big plays. Kihei's in his fourth year playing against it. No one else on our team has played in the Carrier Dome."
Both Clark and Franklin agreed that Virginia had been well prepared to face the Syracuse zone and how to attack it during four days of practices during their break between games.
Now it's on to Clemson in this three-game road trip, to a place where the Cavaliers will have to develop a case of amnesia about how they were manhandled by the Tigers 10 days ago.
"We'll watch film, get back to the drawing board and see if we can get one back at their house," Clark said.
Support JerryRatcliffe.com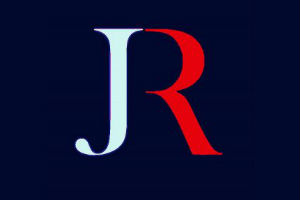 Make a one-time or recurring gift to support JerryRatcliffe.com online below. Your gift is not tax-deductible. Thank you for your support of JerryRatcliffe.com and the "Jerry Ratcliffe Show" podcast!