Virginia Enters Final Day Of Stanford Regional
Courtesy UVA Sports Media Relations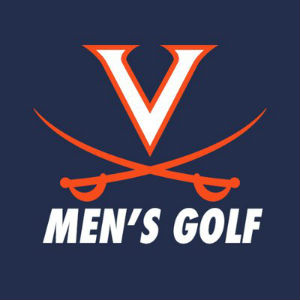 Senior Ashton Poole shot 6-under 64 to lead No. 47 Virginia during the second round of the NCAA Men's Golf Regional at Stanford Tuesday. Despite Poole's career-best single-round score, the Cavaliers could not make a move up the leaderboard and finished the day in 10th place. Following today's final round, the top five teams from the site will advance to the NCAA Championships.
UVA improved on its first-round score by three strokes, shooting 3-over 283 on Tuesday, for a two-day total of 9-over 569. Host school Stanford, ranked No. 12, has a commanding lead on the 13-team field at 15-under 545. No. 2 Arizona State is in second place at 555 along with No. 26 North Carolina. Georgia Southern holds down fourth place at 556 and Ole Miss is currently in the coveted fifth position at 557, 12 shots better than the Cavaliers.
After makings pars on his first four holes, Poole picked up birdies on holes five, six and eight to make the turn at 3-under on the par-70 Stanford Golf Course. He collected birdies on holes 11, 15 and 16 to shoot a career-best 64. Only one other competitor in the 75-player field has matched his score during the first two days of play.
Poole opened the tournament Monday by standing at five-over par following his first 14 holes. He closed that round with three consecutive birdies and a bogey to complete the first day at 3-over 73. Poole enters Wednesday's final round tied for ninth place at 3-under 137.
Junior Andrew Orischak and senior Thomas Walsh both shot 2-over 72 during the second round. Oriscahk is in 29th place at 2-over 142 while Walsh is one stroke behind him in 34th position.
Sophomore Jimmie Massie shot 5-over 75 to be UVA's fourth counting player Tuesday. He is in 58th place at 147 while freshman David Morgan is 69th at 151.
Today the Cavaliers will be paired with Kansas and Denver. Those three teams tee off starting at 9:30 a.m. PT from the 10th tee. Live scoring of the tournament is online at Golfstat.com.
NCAA Stanford Regional
Stanford Golf Course
Stanford, Calif.
Par-70, 6,727 yards
Second Round Results
Team Results
1. Stanford — 274-271-545
2. Arizona State — 283-272-555
2. North Carolina — 280-275-555
4. Georgia Southern — 278-278-556
5. Ole Miss — 282-275-557
6. LSU — 287-273-560
7. UNCG — 275-286-561
8. South Florida — 282-283-565
9. NC State — 290-278-568
10. Virginia — 286-283-569
11. Kansas — 288-283-571
12. Denver — 288-300-588
13. Augusta — 302-288-590
Individual Leaders
1. Isaiah Salinda, Stanford — 66-67-133
2. Brandon Wu, Stanford — 68-67-135
2. David Snyder, Stanford — 67-68-135
2. Sarut Vongchaisit, Ole Miss — 66-69-135
Virginia Results
9. Ashton Poole — 73-64-137
29. Andrew Orischak — 70-72-142
34. Thomas Walsh — 71-72-143
58. Jimmie Massie — 72-75-147
69. David Morgan — 75-76-151

Comments