Virginia falls 3-0 against Duke
Courtesy UVA Media Relations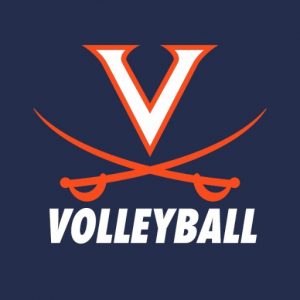 The Virginia volleyball team (8-6, 1-3 ACC) lost in three sets, 17-25, 23-25, 20-25, to Duke (11-4, 2-2 ACC) inside Memorial Gymnasium Sunday afternoon. The Cavaliers were led by Brooklyn Borum, who tied for a match-high nine kills on 31 swings and added a team-high seven digs.
HOW IT HAPPENED 
Despite three consecutive UVA service errors to start the match, UVA led 9-7 early on. An 11-2 Duke run in the middle of the set gave the Blue Devils an 18-11 lead. Duke closed out the first by winning back-to-back points. Thirteen Blue Devil kills contrasted with UVA's six and proved to be the difference in set No. 1. 
In the second, Duke took a 21-20 lead amid a 5-0 run. After trailing 23-20, UVA tied evened the frame, 23-23, on a Duke service error followed by an Alana Walker block and kill, respectively, before Duke signaled for a timeout. Coming out of the huddle, the Blue Devils registered back-to-back kills to win the second, 25-23.
Neither team led by more than three points for the majority of the third until three unanswered Duke points extended its lead to 22-18. Two kills and a block secured the set, 25-20, and sweep for the Blue Devils. Borum posted four of her nine kills in game No. 3.
NOTES 
Sunday's contest was the first ACC home match under the direction of head coach Shannon Wells. 
For just the third time this season, the Cavaliers were out-blocked by their opponent as Duke posted nine rejections to UVA's eight.
Not a single player on either team registered double-digit kills in Sunday's match.
UP NEXT 
Virginia returns to action in Mem Gym next weekend for a pair of matches against No. 18 Georgia Tech (11-2, 2-1 ACC) and Clemson (10-4, 2-1 ACC).
UVA will play host to the Yellow Jackets on Friday at 7 p.m. and the Tigers on Sunday at 1 p.m.
Both matches are slated to stream on ACCNX.