Virginia falls at Duke, 62-47
Courtesy UVA Media Relations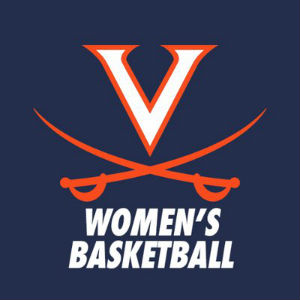 The Virginia women's basketball team suffered a 62-47 loss to Duke on Thursday at Cameron Indoor Stadium. The Blue Devils used a 9-2 run in the first quarter to build up an early 18-9 lead and then used a hot-shooting second quarter to take a 35-20 advantage into halftime.
The Cavaliers (11-15, 6-9 ACC) kept pace with the Blue Devils in the second half, but couldn't mount a run to erase the deficit.
The Cavaliers' trio of seniors all finished with double-digit points. Senior guard Jocelyn Willoughby led the team with 15 points and seven rebounds. Senior forward Lisa Jablonowski scored 12 points with six rebounds. Senior guard Dominique Toussaint scored 10 points. Leaonna Odom paced Duke with 17 points and 12 rebounds. 
HOW IT HAPPENED
The Blue Devils (16-10, 10-5) used a 9-2 run in the final 3:12 of the first quarter to build up an 18-9 lead with a pair of 3-pointers from Toussaint providing a slight spark in Virginia's offense. In the second quarter, Duke used an 11-2 run to build up a 31-15 advantage. A 3-pointer from junior forward Tihana Stojsavljevic ended the Blue Devil run with a layup from Toussaint closing the gap even further, but the Blue Devils still took a 15-lead into the halftime break.
In the third quarter, the two teams traded baskets through much of the period. A 3-pointer from Willoughby narrowed the gap to 12, 44-32, with 3:14 remaining. A layup from Jablonowski made it a 45-34 game, but Duke answered on the opposite end to halt UVA's attempt at building a run. Another 3-pointer from Willoughby closed out the period with the Cavaliers heading into the final frame trailing 48-36.
The Cavaliers twice got the deficit to single digits in the fourth quarter with a layup from freshman guard Carole Miller followed by a pair of Jablonowski free throws making it 51-42 with just under seven minutes to play. After Duke pushed the lead back up to 11, an and-one from Jablonowski made it 53-45, narrowing the gap to its closet point since the first half, with 4:30 remaining. Duke went 4 of 5 from the field down the stretch to secure the 15-point victory.
FROM HEAD COACH TINA THOMPSON
"A tough one for us. We started slow and we just couldn't dig ourselves out of the hole we created of about 15 points. Duke just did what they do, and they did it well. We just had difficulty kind of stopping them and not allowing them to get into their comfort zone."
"Well, they definitely played in Jocelyn's space. There were a couple times where they kind of manned her and everyone else was in a zone, so something like a box and one. But we have several players on our team that kind of step up and carry the scoring load, especially when Jocelyn is having a tough time or teams aren't allowing her to beat them."
NOTES
Virginia shot 32.1 percent (18 of 56). Duke shot 46.2 percent (24 of 52)
Duke held a 36-33 edge in rebounding
There were zero fouls called in the first quarter
Duke was 7 of 9 (77.8 percent) from the field in the second quarter. Virginia shot 25.8 percent (8 of 31) in the first half
Duke blocked 10 Virginia shots. Virginia blocked two Duke attempts
Freshman guard Shemera Williams assisted on three of Virginia's first six baskets
Five of Jablonowski's six rebounds were offensive rebounds
Virginia has dropped its last 14 games played in Durham. Virginia's last win at Duke was an 86-56 victory over February 19, 1997
ON THE HORIZON
Virginia finishes the weekend by playing at Virginia Tech in a Commonwealth Clash game on Sunday at 2 p.m. in Blacksburg
Virginia will close out the regular season next week with a pair of home games against Pittsburgh (Feb. 27) and No. 10 NC State (Mar. 1)
Comments