Virginia falls in Game 1 of Super Regionals on controversial call
By Jerry Ratcliffe
Backs against the wall has been Virginia baseball's calling card for the past two months, and the Cavaliers will once again draw on that mantra on Sunday in the best-of-three Super Regional against Dallas Baptist.
The Cavaliers, who fought back from the brink of elimination four straight games in the NCAA Columbia regional last week, are fighting for their tournament lives back in Columbia, site of their Super Regional where UVA lost a controversial, storm-delayed 6-5 decision to Dallas Baptist on Saturday.
Trailing 6-5 in the top of the eighth inning, Devin Ortiz blasted a one-out single to left to give Virginia the potential tying run. Nic Kent was hit by a pitch from Patriots reliever Peyton Sherlin.
UVA's Alex Tappen was next up and patiently watched a 3-0 count develop to a full count when Sherlin went inside and struck Tappen on the leg. The play loaded the bases with one out and the dangerous Jake Gelof coming to bat.
Dallas Baptist protested that Tappen intentionally moved his leg toward the baseball in order to be struck. After the umpiring crew reviewed the pitch on replay, they ruled Tappen out by strike out, giving UVA two runners on and two outs. Gelof ended the Cavaliers' eighth with a fly ball to the warning track, which would have likely sacrificed a runner in to tie the game.
Virginia coach Brian O'Connor protested the call to no avail.
Reliever Mike Vasil shut down Dallas Baptist in the bottom of the eighth, giving up a leadoff single, then retiring the next three.
The skies opened up at that point and play was suspended due to lightning as both teams had to wait out a four-hour delay before UVA could bat in the ninth.
Catcher Logan Michaels led off with a walk and moved to second on a sacrifice bunt from Chris Newell, then to third on a sacrifice fly to centerfield by Zack Gelof. Michaels was stranded when Max Cotier smashed a line drive that was fielded on a solid play by the Patriots' first baseman, ending the game.
While the controversial call on the Tappen hit-by-pitch left Virginia fans and O'Connor fuming, the Cavaliers coach wouldn't use it as an excuse.
"I'll tell you what, I'll address that whole play after this series is over," O'Connor said.
Clearly, he has to deal with this umpiring crew at least one more day, although he did not blame the outcome of that play on the umps.
"I'll just say this. The rules put the umpires in a very, very difficult situation," O'Connor said. "I don't envy the umpires for the way the rule is. It's tough, but that's not why we lost the game. Who knows, we might not score a run. We're going to focus on tomorrow."
Virginia trailed 2-0 heading into the top of the fifth when Tapen and Jake Gelof blasted back-to-back home runs to knot the game at 2-all and now outs against DBU ace Dominic Hamel, who was 13-2 coming into the game.
After Michaels flew out, Newell walked and advanced to third on Zack Gelof's double to right. Cotier struck out for the second out, and Baptist intentionally walked Kyle Teel to load the bases.
Ortiz, the hero of UVA's regional championship over Old Dominion with a walk-off home run in the 10th inning, didn't shy away from the moment. Ortiz hammered a three-run double to right, clearing the bases and putting the Cavaliers in control with a 5-2 lead.
UVA's barrage of hits chased Hamel, and Dallas Baptist added a run in the fifth, then tied it at 5-all in the bottom of the sixth on Sosa's two-run homer to right. The Patriots jumped into the lead in the bottom of the seventh on a Andrew Benefield's solo home run to right for a 6-5 lead.
Neither team left Columbia's Founders Park during the storm delay. UVA went to host South Carolina's batting cages and Dallas Baptist took up residence in the Gamecocks' weight room.
"We had opportunities but we just couldn't capitalize," O'Connor said. "I thought [UVA ace Andrew Abbott] did a nice job after the first ending of settling in. Dallas Baptist has a really good offensive team. When you have 100 home runs, have a bunch of stolen bases, they can obviously swing the bats."
Abbott, who entered the game ranked second in the nation in strikeouts, added eight more to his total in the five innings he pitched. He gave up eight hits and four runs, walking one. Zach Messinger came on in relief the next two innings before Vasil finished the game.
"We have plenty of good pitching, so we know what it's going to take for us to win tomorrow and have a chance to play Monday," said O'Connor, who did not announce who will start on the mound for the Cavaliers on Sunday. "I know our guys will brush this one off and we'll be ready to play tomorrow at noon."
Virginia finds itself in a familiar situation. On April 12, the Cavaliers were 4-12 in the ACC, left for dead. They stormed back to battle their way into the conference tournament, knocked off rival Virginia Tech, then top-seeded Notre Dame by a 14-1 count and advanced to the semifinals where they fell short against Duke.
To have even thought of the NCAAs two months ago would have been improbable, but the Cavaliers made it to Columbia as a No. 3 seed, lost its first game to South Carolina, then won four straight over Jacksonville, South Carolina and twice against ODU to advance to the Super Regional.
"A lot of the older veterans on this team have been here during the years that we haven't really won much, and now that we're winning, it's kind of enjoyable," said Abbott. "So it's just about bouncing back ."
O'Connor concurred.
"Certainly we were in this position just a weekend ago and we found a way to scratch back some way to win, so it wouldn't surprise me if this team finds a way to win tomorrow," O'Connor said. "In Super Regionals where we've lost the first game and been able to recover, you have to get to game three and win, so they'll reflect back on those moments throughout the season and be ready to go."
Support JerryRatcliffe.com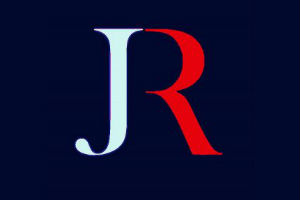 Make a one-time or recurring gift to support JerryRatcliffe.com online below. Your gift is not tax-deductible. Thank you for your support of JerryRatcliffe.com and the "Jerry Ratcliffe Show" podcast!