Virginia falls to Syracuse on Senior Day
Courtesy UVA Media Relations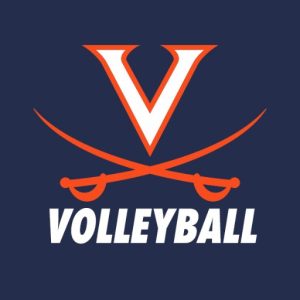 The Virginia volleyball team (8-16, 1-13 ACC) fell to Syracuse (16-10, 5-9 ACC) 19-25, 22-25, 22-25, in Memorial Gymnasium Sunday afternoon. The Cavaliers were led by Alana Walker (12 kills, two blocks) and Grace Turner (11 kills, six digs).
Prior to Sunday's match, the Cavaliers and fans in attendance recognized UVA seniors Walker, Kristen Leland and Milla Ciprian (student coach) for the program's annual Senior Day.
BOX SCORE (19-25, 22-25, 22-25) 
Virginia trailed 8-10 to start the match before the Orange started to pull away. Syracuse led by as many as six, including 19-13 before a 3-0 run by Cavaliers cut the Orange's lead to just three as they signaled for time. Coming out of the timeout, Syracuse scored the six of the final nine points in game No. 1 to win the set, 19-25. Turner posted four of 11 kills in the first.
In the second, the Orange secured an early 8-3 lead, but UVA's offense began to click and a pair of 3-0 runs helped the Cavaliers re-gain the lead, 13-12. Virginia right side hitter Simone Dominique, who hit .636 on the day and totaled seven kills with no errors, ripped her fourth kill of set before an Orange attack error trimmed the Syracuse lead to just one, 22-21. Once again, an Orange timeout was called before Syracuse scored on three of the last four points to win the second, 25-22.
Sets 2 and 3 both saw four leads changes each. Walker was responsible for five of Virginia's first 10 points of the third on four kills and one block as the Cavaliers led it early on, 10-6. Later in the set, a kill by Laila Rogers cut the Syracuse lead to just one, 22-21. The Orange scored on three of the last four points of the match to, once again, win the set (25-22) and the match, 3-0. Walker posted seven of her 12 kills in the final frame.
NOTES 
Both Alana Walker and Grace Turner have collected double-digit kills in three of the Cavaliers' last four matches, including both of this weekend's contests in Mem Gym against Boston College (Nov. 5) and Syracuse (Nov. 7).
Finishing Sunday's contest with 10 digs, freshman outside hitter Brooklyn Borum has now tallied double-digit digs in eight matches this season.
UP NEXT 
Virginia travels to Wake Forest (13-10, 4-2 ACC) on Friday for a 7 p.m. start before returning to Mem Gym on Sunday to host North Carolina (18-6, 7-6 ACC) on Sunday at 3 p.m.
Friday's contest in Winston-Salem, North Carolina is slated to stream on ACCNX, while Sunday's match will broadcast on RSN from Mem Gym.