Virginia football gets second commitment from state of Tennessee
By Jerry Ratcliffe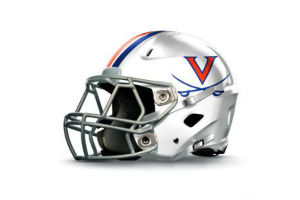 Virginia gained its third commitment for the Class of 2022 on Sunday, its second commitment from a prospect in the state of Tennessee.
Trey McDonald, a 3-star outside linebacker from Baylor School in Chattanooga, announced on his Twitter account that he chose Virginia over offers from Navy, William & Mary, Harvard, Penn, Dartmouth and Austin Peay.
McDonald is 6-foot-4, 225 pounds.
During his junior season, he recorded 59 tackles (34 solo), five forced fumbles, three tackles for loss and on the other side of the ball, caught seven passes for 87 yards.
"First of all, I'd like to praise God for the innumerable blessings he has given me. Without Him, none of this would be possible," McDonald said with his announcement.
"I am forever grateful to my family and friends who supported me through this journey. I'd like to thank all of my coaches who helped develop me through the years. Lastly, I'd like to thank Coach Poppinga, Coach Meyer, and Coach Mendenhall for guiding me through this process. With that said, I am extremely blessed to announce my commitment to the University of Virginia. Can't wait to strap it up for HooNation!"
Virginia earlier gained a commitment from Karson Gay, a three-star tight end also from Chattanooga.
Comments