Virginia Football Notes: George Welsh Tribute, Friday Night Lights, Transfers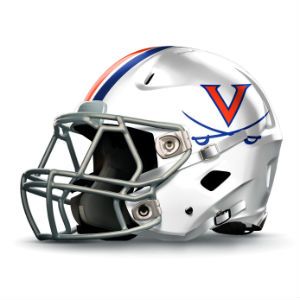 By Jerry Ratcliffe
Tons of Virginia football fans have asked how they can pay their respects to legendary Hall of Fame coach George Welsh, who died unexpectedly earlier this month.
UVa and the Welsh family have announced an event to celebrate Welsh's life on Saturday, April 27, at a location and time to be determined. The memorial will be held on the same day as the Cavaliers' annual spring game at Scott Stadium.
The Welsh's will hold a private family service with military honors.
In lieu of flowers, the Welsh family has requested memorial contributions be made in George's honor to The Boys and Girls Club of Central Virginia or the Martha Jefferson Hospital Nursing Scholarship Fund.
The Boys and Girls Club of Central Virginia: PO Box 707, Charlottesville, 22902 or www.bgclubcva.org
Martha Jefferson Hospital: Nursing Scholarship Fund, 500 Martha Jefferson Drive, Charlottesville, 22911 or www.mjhfoundation.org/donatenow/tribute
If you've missed the early parts of my multi-part series on George Welsh's career at Virginia, you can find them archived on this website. There are more to come, including later this week on Welsh's memories from the special 1990 season, and memories of George shared from his daughter, Kate.
Football Fridays with the Wahoos?
If you haven't seen Virginia's complete 2019 football schedule posted earlier on this site today, then you're probably going to like and dislike some of what you read.
You're probably going to like that the Cavaliers play six teams that appeared in bowl games this past season (Pitt, Notre Dame, Miami, Duke, Georgia Tech, and Virginia Tech), and play six opponents with new head coaches: Liberty (Hugh Freeze), Georgia Tech (Geoff Collins), North Carolina (Mack Brown), Louisville (Scott Satterfield), Miami (Manny Diaz), and William & Mary (Mike London), in addition to at least two more programs with new offensive coordinators (Pitt and Florida State).
What you're likely not to like is that your Cavaliers open up the season on the road against Coastal Division foe Pittsburgh. UVa, which has lost its last four games to the Panthers, would have likely preferred not to open against an ACC opponent, and on the road, especially considering how the Cavaliers have struggled against Pitt, the defending Coastal champions.
You can thank the new ACC Network for that, an attempt to boost ratings right out of the gate.
You're probably not going to like a UVa record three Friday night games either. It's the most Friday Night Lights the Wahoos have ever scheduled: a home date with William & Mary on Sept. 6 (Virginia opens at Pitt on Saturday, Aug. 31, automatically giving the Cavaliers a short week to prepare for their second game); at Miami on Friday, Oct. 11; and hosts Virginia Tech on Friday, Nov. 29.
For those of you who have always wanted to see a game at Notre Dame Stadium, here's your chance. Virginia plays the Irish in South Bend on Sept. 28, the first time the Cavaliers have ever played there.
After having not played Florida State since 2014 (a loss in Tallahassee), the Seminoles return to UVa's schedule this fall, Sept. 14 at Scott Stadium.
Unlike years past, when Virginia loaded up nonconference teams early in the season to work its way into the conference schedule, that's not the case this year. The Cavaliers will face Pitt and FSU along with nonconference foes W&M and ODU in the first four weeks of the season, then Notre Dame in the Irish agreement to face five ACC teams a year.
Pair of UVA O-Linemen Leave Program
According to a post on CBS' NCAA Football page, two Virginia offensive linemen are leaving the program, starting left guard R.J. Proctor, and backup right guard Ben Knutson.
Proctor announced his decision two weeks ago, while Knutson announced earlier this week his intention to transfer. His announcement was made on Twitter.
"I have been incredibly blessed the last three years," Knutson said on his Twitter account. "I have been able to receive a world class education from one of the top five public universities in the nation, live in one of the loveliest communities on the east coast, and play big time college football in the Atlantic Coast Conference.
"I am proud to say that I will wear the honor of honors in May, when I graduate from Virginia with a Bachelors of Arts in Foreign Affairs. After evaluating my options following the Belk Bowl, it has become apparent to me and my family that I must make a 40 year decision when it comes to selecting my master program, just [as] I did when I chose Virginia."
Knutson went on to say that after graduation from UVA that he will not return to Charlottesville, but will seek another school where he can complete his earn his masters.
He will have two years of eligibility remaining in football for whatever program he chooses to transfer.
"I would like to thank Coach Mendenhall, the Virginia coaching staff, the university community, the state of Virginia, for allowing me to represent the university and the Commonwealth over the last three seasons. I would not trade the experience I had for anything in the world and have cherished every aspect of my time in Charlottesville. I will forever be a Wahoo," said Knutson, a 6-9, 310, from Granger, Ind.
He played in 19 games over the 2017-18 seasons for UVa.
Proctor, a 6-4, 335 lineman from Liberty High in Bealeton, also announced his transfer on Jan. 3.
"I would like to thank the University of Virginia for providing me the opportunity to obtain an outstanding education and a Bachelor of Arts Degree from one of the most prestigious academic institutions in the world," Proctor said on his Twitter account. "I'd also like to thank the coaches and the football staff for an incredible learning and collegiate football experience.
"Furthermore, I'd like to appreciatively thank the fans for their continuous support of my athletic abilities and the contributions I have made toward my team's achievements and successes; and most importantly I'd like to thank my teammates for an unforgettable journey of brotherhood."
Proctor then announced he would be transferring to continue the specialized advancement of his academic and athletic career goals and reopened his recruitment for his final year of eligibility in football.
Comments