Virginia getting comfy in Indiana: Don't tell Ohio U about Covid pauses
By Jerry Ratcliffe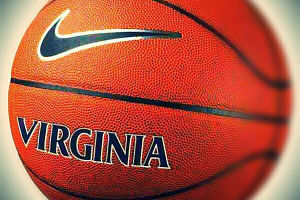 Virginia's basketball team is safe and sound in Indiana, awaiting the 7:15 p.m. NCAA first-round matchup with Ohio University on Saturday.
The Cavaliers cleared quarantine Thursday after having been on pause since defeating Syracuse on a dramatic, buzzer-beating 3-pointer by Reece Beekman in the ACC Tournament quarterfinals. UVA had to withdraw from the tournament following a positive test later that night.
Virginia's team and staff flew to Indiana on Friday and had to undergo another Covid test, then was quarantined at its hotel. Another test will be administered later Friday night.
The team will likely go through a walk-through and shoot around on Saturday morning at Assembly Hall, home of the Indiana Hoosiers. They will be without the one player who tested positive in Greensboro last week.
From what we have learned, the player is not a starter and apparently that's what Ohio U. coach Jeff Boals heard as well. Boals appeared on the "Jerry Ratcliffe Show," podcast Friday morning (his interview can be found on this website along with several other interviews in podcast form).
"We've heard kind of who we think could possibly be out, a bench role player," Boals said concerning Virginia's lineup.
Boals' Bobcats have had their own issues with Covid this season.
"We had a 21-day pause," Boals said. "We played three games in five days, and had one practice before those three games. We didn't have Jason Preston, Dwight Wilson, our two leading scorers at the time, and we ended up winning the games.
"They following weekend, we had another positive test, and our last two regular-season games got canceled. So when we played our MAC Tournament game last Thursday, that was our fourth game in 36 days."
Boals said he didn't know what to expect from his team at that point when they opened the MAC Tournament.
"Our guys came out, they were energized, they were fresh," Boals said. "Our starting two guard was in a 10-day quarantine, literally out of quarantine Wednesday, came over and shot for 10 or 15 minutes, got on the bus with us and had 18 points the next day.
"So I want to tell people, you're talking to the wrong coach with Virginia have a drop off, because I've seen it, we've lived it, and there was no drop off."
Virginia opened as a 10-point favorite by oddsmakers, but that number has now dropped to a consensus 7-point spread.
Comments