Virginia goes back to the Peach State to gain commitment from safety
By Jerry Ratcliffe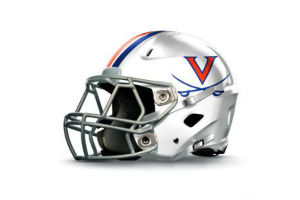 Virginia has reached back into the fertile recruiting grounds of Georgia to pluck its third commitment for the football class of 2022.
Will Hardy, a 6-foot-2, 185-pound safety from Greater Atlanta Christian in Norcross, announced Monday evening that he has committed to the Cavaliers. Hardy chose Virginia over nearby Georgia Tech, Pitt, Memphis, Wake Forest, Southern Miss, Coastal Carolina, Dartmouth and a host of other schools.
His commitment came as a bit of a surprise to many recruiting analysts because it was thought Hardy would visit several schools this summer before making a decision.
"The Virginia offer, which was my first offer, was really surprising to me but I also believe that I showed a lot of improvement during my junior season," Hardy said. "I believe I still have a lot of room to improve. I really don't take any of this for granted."
Hardy played both safety and wide receiver for Greater Atlanta Christian.
Some of Hardy's other suitors, including Pitt, recruited him as a linebacker who could also cover deep. Virginia saw him more as a safety.
"On defense in high school, I run all over the field to make plays," Hardy said. "I really run downhill and hit people. I believe that I'm really good at breaking down and making tackles but also am able to track the ball. I do well in covering opponents in the slot, along with tall, rangy guys."
Academics were an important factor for Hardy, who owns a 4.5 GPA. He also was swayed by the UVA program, the coaching staff and the team culture, all of which weighed heavily in the Cavaliers favor.
Hardy is the third UVA commitment for the Class of 2022, including a pair of recruits from Chattanooga, Tenn.: tight end Karson Gay and outside linebacker Trey McDonald.
He is rated a 3-star recruit.
Comments